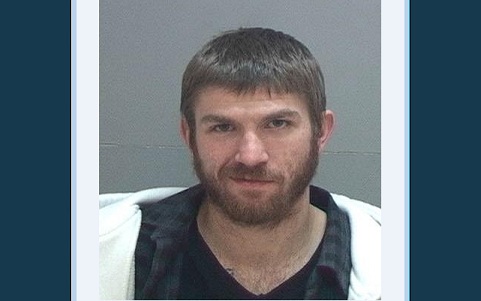 KEARNS, Utah, Dec. 26, 2015 (Gephardt Daily) — A squatter who had been staying in a house that caught fire last week threatened the homeowners with a machete in a confrontation Saturday morning.
According to Unified Police Detective Ken Hansen, dispatchers received a call at 10 a.m. concerning a man who had threatened a couple with a machete near 5400 S. Twilight in Kearns.
"There had been a fire at this home on the 18th that involved a dryer, and there was quite a bit of smoke damage, (so) the homeowners have been staying in a motel." Hansen said. "When they came to the house they noticed a car in the driveway they did not recognize, went inside and called out to see if someone was there."
Hansen said a man responded to them, and as they were trying to locate him somewhere inside the home he ran out one of the doors.
"Once outside, they found him on the north side of their home where he then threatened them with a machete he had taken, along with other items from the home before taking off down the street."
The man was quickly apprehended by officers responding to the scene, Hansen said.
The suspect told officers he had got into the house through an unlocked back door and had been staying inside the home for a couple days.
Officers later determined the vehicle parked at the home had been stolen on Dec. 22.
Hansen said the man, identified as 25-year-old Scott L. Thompson, does have a prior criminal history and appears to currently be on probation.