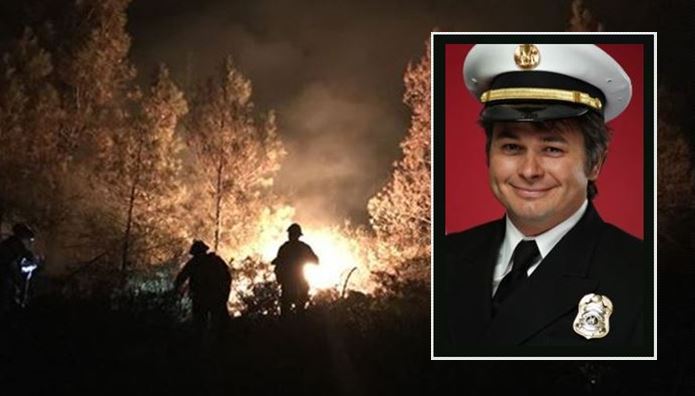 DRAPER, Utah, Sept. 14, 2018 (Gephardt Daily) — The United States honor flag will make a stop in Draper on Monday to show respect for the life and sacrifice of fallen firefighter Matt Burchett.
Burchett, a Draper Fire Department Battalion Chief, lost his life on Aug. 13 of this year while battling California's Mendocino Fire.
A short honor flag program will be held at 9 a.m. Monday, with speakers to include Draper Fire Chief Clint Smith, Draper Mayor Troy Walker, and U.S. Honor Flag program founder Chris Heisler.
The public is invited to attend this event, to be held at the north entrance to Draper City Hall, 1020 E. Pioneer Road.
During the ceremony, the flag will be flown over Draper City Hall. It will then be taken down to be on display in the foyer of City Hall for the rest of the day.
Honor flag history
Shortly after the September 11, 2001 attacks, the Texas House of Representatives gave Heisler the flag that was flying over the Texas Capitol on 9/11. Heisler set out for Ground Zero, and helped organize one of the longest police motorcades in the history of the United States, bringing many tokens of support to the site.
Since September 2001, the United States Honor Flag has paid tribute to those who have lost their lives in the line of duty, protecting others, and those who currently serve our communities and our nation.