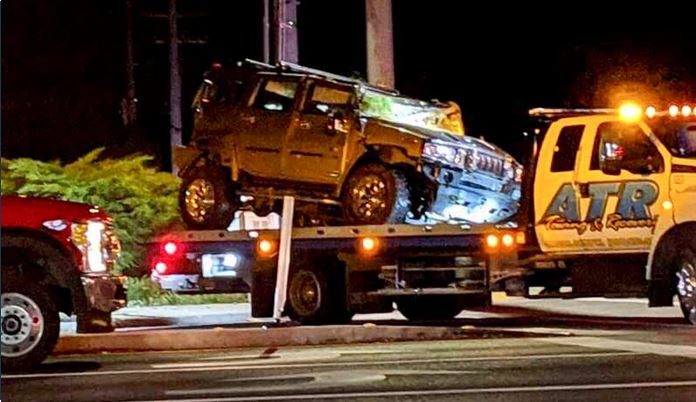 TAYLORSVILLE, Utah, May 28, 2019 (Gephardt Daily) — Unified Police officials responded to a  Monday night rollover in which a vehicle hit a tree.
The car, a Humvee, hit the tree outside the Village Inn, at 4681 S. Redwood Road, Taylorsville.
UPD Detective Kevin Mallory told Gephardt Daily it was a single-car crash.
"Apparently, the driver was distracted by a pet in the car," Mallory said. "When he looked over, he realized he was heading into oncoming traffic."
The driver was not seriously injured, and was out of the Humvee and walking around at the scene, Mallory said.
The pet, a dog, also got out of the car, and fled the area before it could be caught, Mallory said, adding he had no update on whether the man's dog had been found.