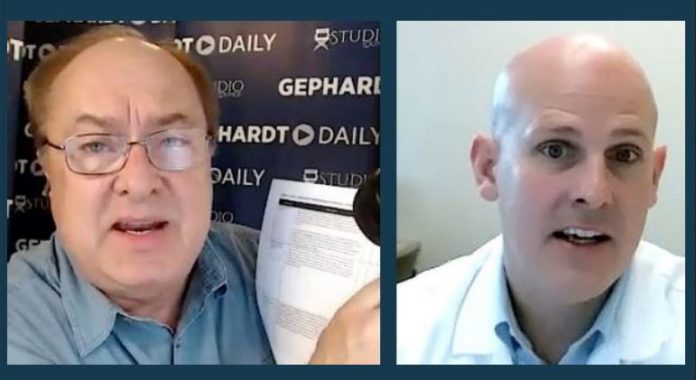 SALT LAKE CITY, Utah, April 10, 2023 (Gephardt Daily/Bill Gephardt Show Podcast) — A landmark study led by Skyler Johnson, MD, a top radiation oncologist and researcher from the Huntsman Cancer Institute and University of Utah Health, is providing eye-opening insights into the ability of artificial intelligence, including ChatGPT, to detect and evaluate myths and misconceptions surrounding cancer treatments.
The results of the first of a kind study, which was supported in part by the Huntsman Cancer Foundation, recently appeared in The National Cancer Institute's publication Cancer Spectrum, and found that although 97% of ChatGPT's responses to questions were correct, due caution should be exercised when looking for chatbots to provide accurate and myth free cancer information.
In a wide ranging interview on the Bill Gephardt Show podcast, Johnson discussed the study's results, and why his team of researchers is concerned that ChatGPT answers to online queries, which are sometimes vague, and could be misconstrued, posing potential harm to patients.
To hear Johnson's take on the study's insights, click on the podcast below.