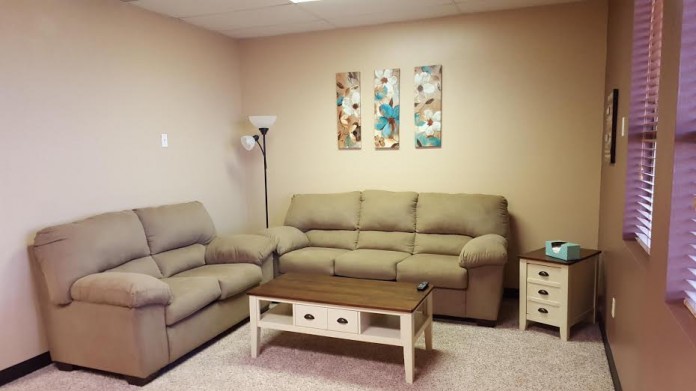 HURRICANE, Utah, Dec. 30, 2015 (Gephardt Daily) — The Hurricane City Police Department has created what it calls a "soft" interview room, with the feel of a living room, which it hopes will make victims feel more comfortable and relaxed when they answer questions from investigators.
"We want victims to feel that they have somewhere to meet with officers and investigators that's a safe and supportive location that doesn't have the feel of a police department," said Tiffany Mower, victim service coordinator for the Hurricane City Police Department.
"Walking in, they feel like they are walking into someone's living room, and that they can feel comfortable as they speak with law enforcement."
The redesigning of two existing rooms inside the Hurricane City Police Department was funded through the assistance of state grants, local donors and local businesses, and will be used by agencies within the eastern half of Washington County and will be available to other agencies who represent the area.