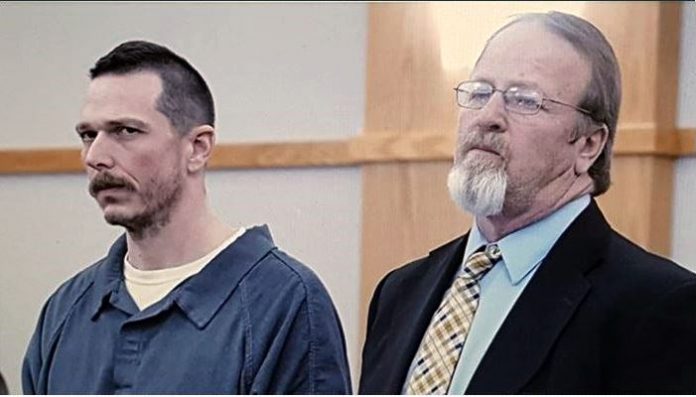 LOGAN, Utah, March 12, 2019 (Gephardt Daily) — A Cache County man has been sentenced to prison in the beating death of a California woman.
Stacy Robert Willis, 42, was sentenced to 15 years to life after pleading guilty to the first-degree felony murder of Merrilee Cox-Lafferty, 37, a California resident with whom he had a relationship.
In exchange for his guilty plea, seven other charges were dropped with prejudice.
Those charges were:
Stacy Robert Willis. Photo: Cache County

Three counts of obstruction of justice, a second-degree felony

Possession of a dangerous weapon by a restricted person, a second-degree felony
Two counts of possession or use of a controlled substance, a class B misdemeanor
Criminal mischief — intentional damage, defacement or destruction of property, a class B misdemeanor.
In addition, the plea deal changed the murder charge from a capital felony to a first-degree felony, removing the possibility of a death sentence for Willis.
Investigators believe the murder occurred on Aug. 18 of last year, and that Willis buried the body of Cox-Lafferty in an area east of Hyrum, according to court documents. Cox-Lafferty was in the area to help a friend move, and is believed to have spent the night before her murder with Willis.
Willis later told a friend about the murder, and the friend contacted police, according to reports. Willis reportedly told his friend he killed Cox-Lafferty in anger after she accidentally backed his SUV into a tree.
According to a report by the Herald Journal, which interviewed Cox-Lafferty's brother, the victim was a single mother with epilepsy who considered Willis the love of her life, and who suffered from memory and mobility issues.