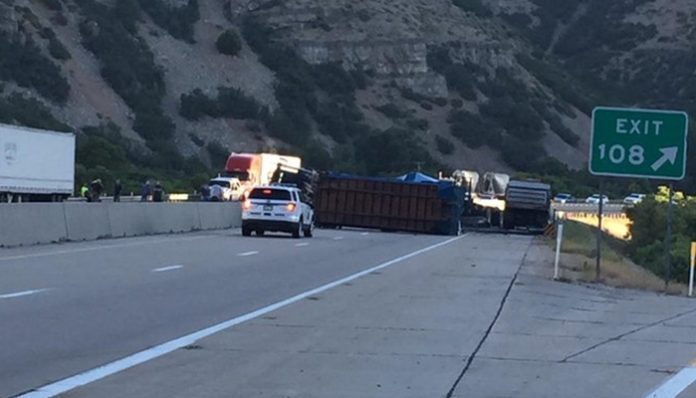 MORGAN COUNTY, Utah, July 16, 2019 (Gephardt Daily) — A semi rollover on Interstate 84 in Morgan County has blocked both eastbound and westbound traffic Tuesday morning.
A tweet from Utah Highway Patrol at 8:45 a.m. said the rollover was at exit 108. The tweet said two vehicles were involved — a semi and a dump truck on the westbound side.
The driver of the semi has minor injuries, the tweet said.
The semi was not hauling hazardous materials and a small diesel spill has been contained, officials said.
"Clean up may take some time," the tweet said. "Traffic is being re-routed along the frontage road."
Traffic both east and westbound is able to exit at Taggart's Grill, exit 108, then get back on without major disruption to flow.
Gephardt Daily will have more on this developing story as information is made available.