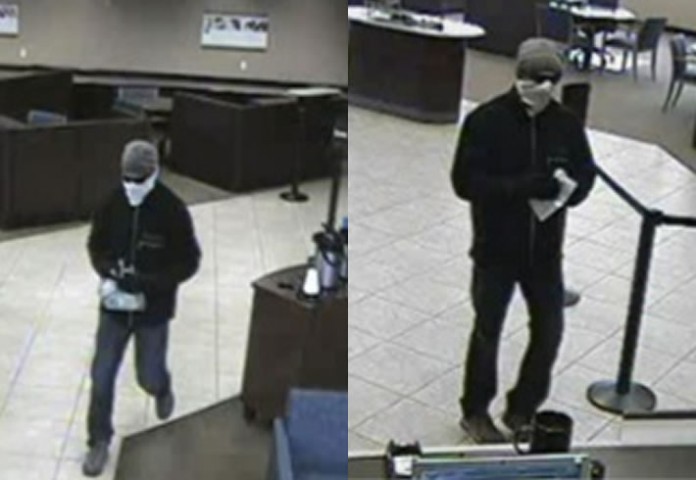 DRAPER, UTAH – November 10, 2015 (Gephardt Daily) – The Draper City Police Department is seeking witnesses or anyone who may have information about a Tuesday afternoon bank robber.
Chase Bank, at 252 East 12300 South, was robbed at 1:05 p.m. when a male suspect walked up to a teller and demanded money be placed into a gray plastic bag. An undisclosed amount of money was given to the suspect, who then left the bank on foot, headed south.
The suspect is described as a male with a light complexion, approximately 6 feet tall, with a thin build. He was last seen wearing a green beanie-style hat, dark sunglasses, a white bandana concealing his face, a black jacket and gloves, denim-style pants and gray shoes.
Anyone who was in the area or may have witnessed anything, or who may know the identity of the suspect, is asked to call Draper City Police at 801-840-4000.