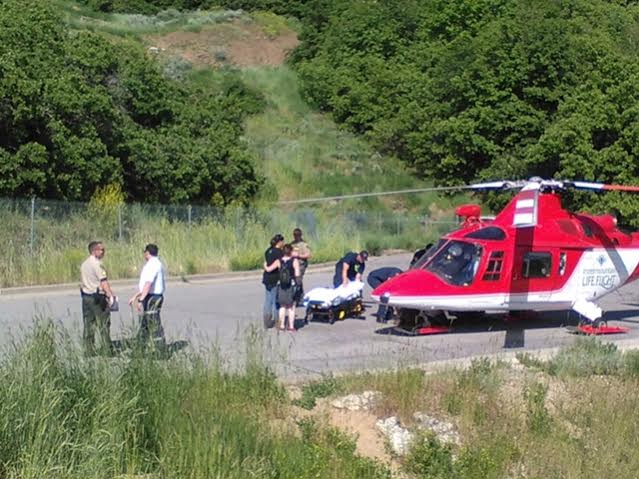 BOUNTIFUL, Utah, May 30, 2016 (Gephardt Daily) — An injured hiker had to be rescued Monday afternoon after falling 20 feet in Bountiful's Holbrook Canyon.
South Davis Fire Department Battalion Chief John Hauze said his department was called to the canyon shortly after 2 p.m. on a report of an injured hiker on a trail just south of the Bountiful Temple, off Bountiful Boulevard.
Hauze said a man in his 20s fell from some rocks about 20 feet above the trail, and the area where the man fell was difficult for the LifeFlight helicopter to reach.
Hauze was not sure of the extent of the man's injuries, but said he did suffer traumatic injuries that warranted the use of the medical helicopter.
Rescue teams with Davis County Sheriff's Office were able to bring the man up to a landing point where he was then transported by LifeFlight to the hospital.