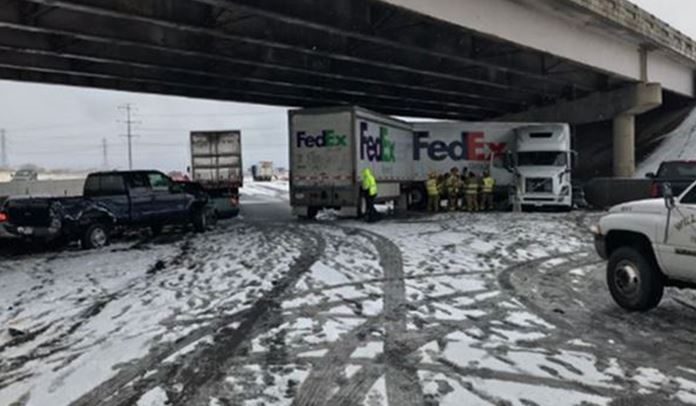 SOUTH WILLARD, Utah, Feb. 5, 2019 (Gephardt Daily) — Interstate 15 southbound has reopened in the area of south Willard Tuesday afternoon after crews dealt with several semi-involved crashes.
"We've had to shut down I-15 at the Weber and Box Elder County line at mile marker 351," the Utah Highway Patrol said in a tweet at 12:45 p.m.
"NB I-15 is open at MM 351 on the Weber/Box Elder Co border," a follow-up tweet said. "However, SB remains closed while crews wait for five heavy wreckers to remove six semis all involved in crashes. About 10 passenger cars/trucks involved, too.
"No serious injuries reported, but a lot of property damage."
The freeway was reopened by 3:30 p.m.