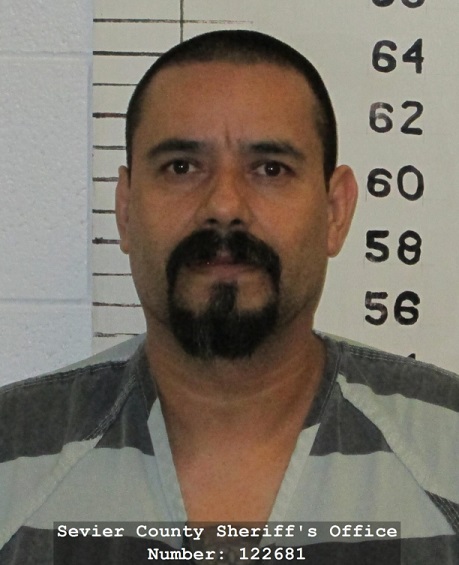 SALINA, UTAH – October 21, 2015 (Gephardt Daily) – A family from Iowa was arrested after a traffic stop yielded $250,000 worth of  marijuana and a handgun Monday morning.
According to the Utah Highway Patrol, Abel Medina Rios, and his two adult children, Raquel Medina, 28, and Abel G. Medina, 26, were traveling in a car that was pulled over by a UHP Trooper on I-70 near Salina around 8 a.m.
During the initial stop, the trooper suspected possible drug activity and a K-9 unit also detected the smell of drugs. Troopers then located and seized 55 pounds of marijuana and a loaded .32 caliber handgun inside the vehicle.
Rios and both of his children all had warrants out of Iowa where investigators there had seized two firearms, marijuana, crystal methamphetamine, drug packaging materials, cell phones, $2,681 cash and other equipment associated with illegal drug distribution.
"The Department of Public Safety and State Bureau of Investigation agents worked hand-in- hand with Iowa authorities to arrest those that would bring the drug trade, and the guns used in that trade, to our communities," said Utah Department of Public Safety Major Brian Redd.
The investigation is ongoing in both Iowa and Utah with possible charges to include felony possession of a controlled substance with intent to distribute and possession of a firearm by restricted persons.