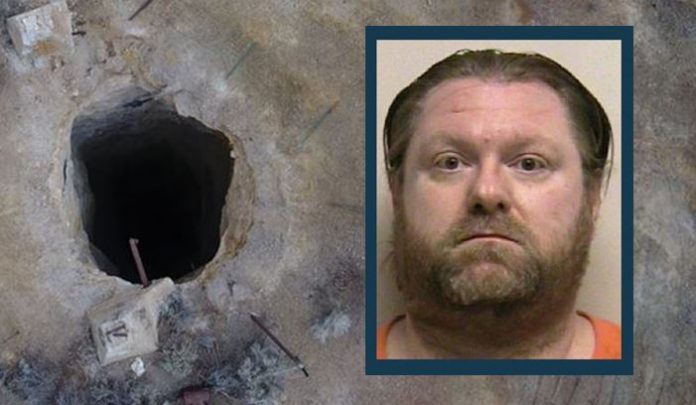 JUAB COUNTY, Utah, June 10, 2019 (Gephardt Daily) — A Juab County man charged with killing a teenage couple and dumping their bodies in an abandoned mine shaft pleaded not guilty in a Provo courtroom Monday.
Judge Derek Pullan of the 4th District Court ruled last month there is sufficient evidence to prosecute Jerrod William Baum, 42, for the 2017 aggravated murders of Riley Powell, 18, and Brelynne "Breezy" Otteson, 17.
During a court appearance Monday afternoon, Baum entered the plea to charges of:
Two counts of aggravated murder, a first-degree felony
Two counts of aggravated kidnapping, a first-degree felony
Obstruction of justice, a second-degree felony
Two counts of abuse or desecration of a dead human body, a third-degree felony
Possession of a dangerous weapon by a restricted person, a third-degree felony
The Utah County Attorney's Office now has 60 days to decide whether to seek the death penalty.
If the death penalty is not sought, the minimum penalty for each aggravated murder is 25 years to life.
Morgan Lewis Henderson, Baum's former girlfriend, previously testified that she had witnessed the kidnappings and murders.
Henderson — who also goes by the name Morgan Lewis — said Baum murdered the two because she had invited Powell to the residence she and Baum shared at the time, and Baum had forbidden her from having visitors.
Powell brought along Otteson, his girlfriend, who had not previously met Henderson.
Henderson testified in March that on Dec. 30, 2017, Baum had bound Powell and Otteson and driven them to the Tintic Standard No. 2 mine. Once there, Henderson said Baum made her watch as he stabbed first Powell, then Otteson, then pushed their bodies into the mine.
"Baum believed that a police investigation and criminal proceeding would follow and that (Otteson) could testify," the ruling says. "It is reasonable to infer that Baum killed (Otteson) to prevent her from doing this."
The judge's ruling also noted that Baum acted in an "especially heinous, atrocious, cruel or exceptionally depraved manner" in the murder of Powell, who was stabbed 11 times. The Medical Examiner reported stab wounds to Powell's left leg, genitals, ribs, stomach, chest, face, head and neck.
After Powell's murder, Otteson begged for her life, the ruling noted.
"Baum then crouched behind Breezy and took her in his arms," the report says. "Breezy said, 'I promise I won't tell anyone.' Baum responded, 'It's OK Darlin', shhh.'"
After he slashed Otteson's throat, she slumped down and did not move, the statement says, adding "With a big grin on his face, Baum said, 'I've never killed an innocent before.'"
The bodies were recovered from the mine, near Mammoth, Utah, on March 27, 2018.
Baum has a long criminal history dating back to 1992, when he was charged with attempted murder.
The next court hearing is set for Aug. 12