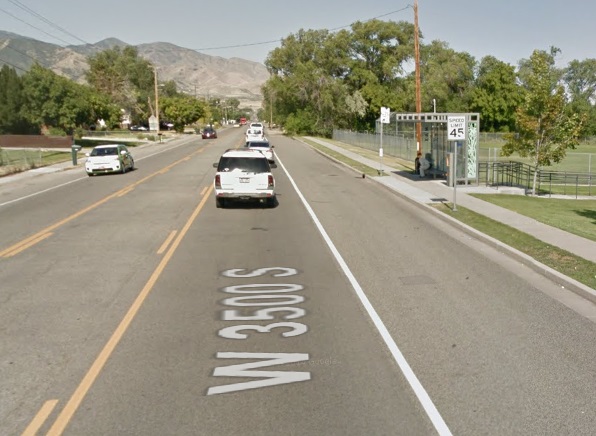 WEST VALLEY CITY, UTAH – August 19, 2015 (Gephardt Daily) – West Valley City Police say a woman was robbed at gunpoint late Tuesday night while jogging.
According to Lt. Jeff Conger, West Valley City Police, a 24-year-old female was jogging down the street near 6500 W. and 3500 South around 11:40 p.m. when she noticed a male standing on the side of the road wearing a winter jacket and a yellow ski mask.
"She did notice he appeared suspicious because of the mask but as she jogged by him he pulled out a hand gun and demanded money from her," said Conger. "The woman told him she did not have any money but had a cell phone that he took from her."
After the victim laid on the ground the suspect took off running.
Conger said when officers arrived they were able to spot him but he managed to get through some fencing and get away. "We do believe we may know who the suspect is, and he does live in the area. We have some leads and are trying to positively identify him."
"While it is unusual that the victim would be jogging this late at night, they have not had any incidents like this in the past," said Conger.
Police are looking for the suspect now and he has been described by police as a Hispanic male about 15-18 years old wearing a large puffy jacket.
If it is who police believe the suspect is, Conger said the teen does not have much of a history with them and according to information they have been able to gather, this appears to be an unusual activity for him.
Police do not believe this is gang related.