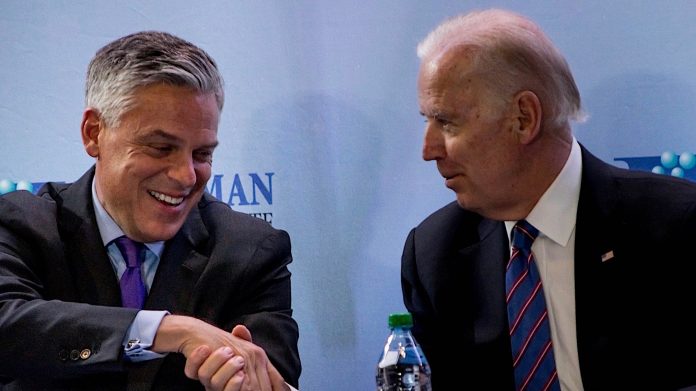 CEDAR CITY, Utah, Nov. 14, 2019 (Gephardt Daily) — Former Utah Governor Jon Huntsman Jr. announced on Thursday that he will again seek that office again in the 2020 election.
Huntsman, 59, confirmed the much anticipated news in an interview with KSL radio. He spoke from Southern Utah, where he is scheduled for appearances later in Cedar City and St. George.
"We are here to say we are so very honored and humbled to announce my candidacy for governor of the greatest state in America," Huntsman said.
Speculation about Huntsman's possible run to replace current Governor Gary Herbert, who is not seeking re-election, began to swell in August, when Huntsman announced his resignation as U.S. Ambassador to Russia. At that time, he cited his desire "to reconnect with our growing family and responsibilities at home."
Huntsman currently lives in Utah, and many of his seven children with wife Mary Kaye Huntsman reside in the area.
Huntsman served as Utah's governor from January 2005 to August 2009. His other public service jobs, besides serving as ambassador to Russia since 2017, include serving as U.S. Ambassador to China (2009-2011) under Pres. Barack Obama; Deputy United States Trade Representative (2001-2003) under Pres. George W. Bush; and U.S. Ambassador to Singapore  (1992-1993)
under Pres. George H.W. Bush.
Huntsman also sought the Republican Party's 2012 election nomination, but later dropped out of that race.
In the 2020 Utah gubernatorial race, Huntsman will face frontrunner Spencer Cox, Utah's current Lieutenant Governor, who has a strong following.
Others who have announced their campaigns include Utah County businessman Jeff Burningham and Salt Lake County Councilwoman Aimee Winder Newton.