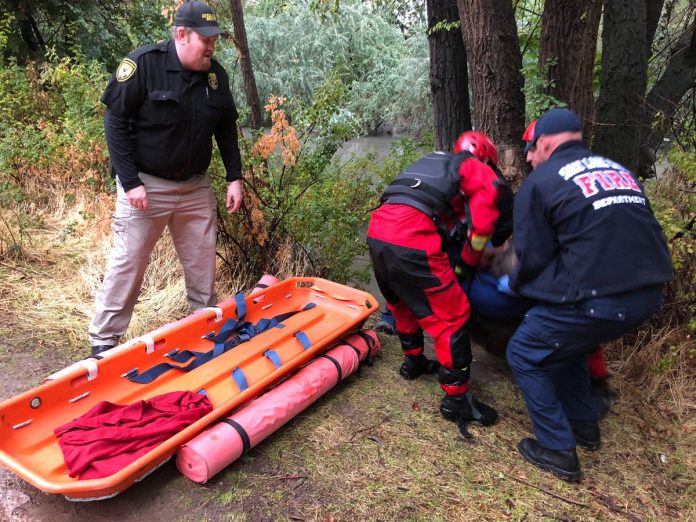 SALT LAKE CITY, Utah, Oct. 10, 2018 (Gephardt Daily) — Salt Lake City fire crews rescued a man and a woman who are suffering from hypothermia after the Jordan River overflowed and flooded their camping spot overnight.
SLC Fire Captain Dan Marlowe told Gephardt Daily the rescue happened Wednesday morning at approximately 8 a.m. in the area of 288 N. 1460 West, which is between Cottonwood Park and Constitution Park.
Marlowe said that when the man and woman were camping next to the river and when they went to bed, the riverbank was dry. When they woke up, the river had risen around them due to the heavy rains and they were waist deep in water and unable to walk.
A number of passersby heard their cries for help and called the Salt Lake City Fire Department.
Crews rescued the man and the woman and they were transported to an area hospital. Though they are both suffering from hypothermia, Marlowe said they are in stable condition.
The fire department tweeted the following warning: "Overnight rain has caused the Jordan River to overflow in several locations, resulting in the evacuation of people living in low lying areas along the banks. Use caution along the river today, it is flowing much faster than usual for this time of year."