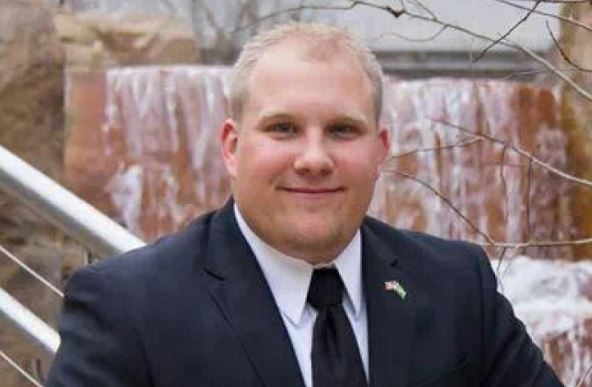 RIVERTON, Utah, Sept. 17, 2016 (Gephardt Daily) — Utah Sen. Orrin Hatch on Friday released a video expressing his disappointment with the fact that the Venezuelan judge assigned to the case of imprisoned Utah resident Josh Holt failed to show up for a scheduled court date.
"Disappointed, but not discouraged," Hatch said, in the video.
Holt's family has said Joshua traveled to Venezuela on a legal visa to marry a woman there, and planned to stay a couple months before bringing her home to Riverton.
A GoFundMe page reportedly set up by Holt's sister, Jenna Holt, shares his story:
"A couple of weeks after arriving there, on Thursday, June 30, 2016, he was followed by the police to his home, where the police allegedly uncovered assault rifles and other military items. He was subsequently arrested, under suspicion of conspiring against the Venezuelan government."
"Due to the history of political prisoners being used as propaganda to promote the Venezuelan government's ideals, and knowing Josh's character, capacity to do good, and inability to do harm, we are thoroughly convinced that the evidence was planted and the process was rigged."
The Holt family believes Joshua Holt was taken on false charges to be used in a propaganda move against the United States, with which Venezuela has strained relations, the GoFundMe pages states.
Holt, a recently returned missionary for The Church of Jesus Christ of Latter-day Saints, had never expressed any negative emotions or opinions regarding Venezuela, the GoFundMe page states.
Holt's family has said his health is failing, and getting him home has become more urgent. Hatch has supported that goal.
"I've been in touch with both Secretary of State John Kerry and Vice President Joe Biden, two of my former Senate colleagues," Hatch says, in the video. "They're now both aware of Josh's situation, and will be working with us to resolve this nightmare for the whole family.
"The State Department will also be working with us to help Josh and his wife leave Venezuela when he is released. We will see justice for Josh in the end. I intend to see that that happens."
See the video below.