MURRAY, Utah, Sept. 1, 2016 (Gephardt Daily) — A teenage boy placed in a medically induced coma one month ago after being hit by a car on I-15 while trying to retrieve camping gear is out of the intensive care unit, but has not spoken since the accident.
Josue Soriano, 17, was critically injured in the Aug. 2 crash in the northbound lanes of I-15 near 8300 South, sustaining a severe brain injury, according to a GoFundMe page set up by his brother Tony Soriano.
Josue was initially placed in a drug-induced coma at Intermountain Medical Center in Murray. He also sustained a fractured skull, fractured neck, tears in his spleen and liver and a fractured collar bone. The GoFundMe page has raised $205 since it was set up Aug. 9.
Speaking exclusively to Gephardt Daily on Thursday, Tony Soriano said his younger brother is awake, "but not as responsive as you or me."
Josue still has not spoken and has pneumonia.
"He still hasn't spoken partly because he has a tracheal tube and partly because he is still recovering," Tony Soriano said.
"There is a lag in his responses, and he drifts in and out of sleep when he is really tired. They have him completely off any sedation drugs and give him painkillers only when necessary. He moves his right side a lot but not his left.
"We are still playing a big waiting game."
Josue has physical therapy once a day, his brother said.
Utah Highway Patrol Lt. Justin Hoyal said the accident happened around 7 p.m. when the teen was attempting to retrieve a backpack that had fallen from a trailer he and his father were hauling.
The vehicle stopped on the right shoulder, and Josue and his father exited the vehicle. The backpack had fallen near lane four of five lanes in that area plus an HOV lane. Traffic stopped, so Josue ran out, retrieved the backpack and was running back to the shoulder.
A red Pontiac driven by a 57-year-old man from Wyoming swerved into the right emergency lane around stopped traffic then back into lane five. As he re-entered lane five, he struck Josue.
The driver of the Pontiac, whom troopers described as distraught at the time, was taken to Alta View Hospital for a precautionary checkup and was then released.
Investigators said the driver will not face charges in what they are calling a tragic accident.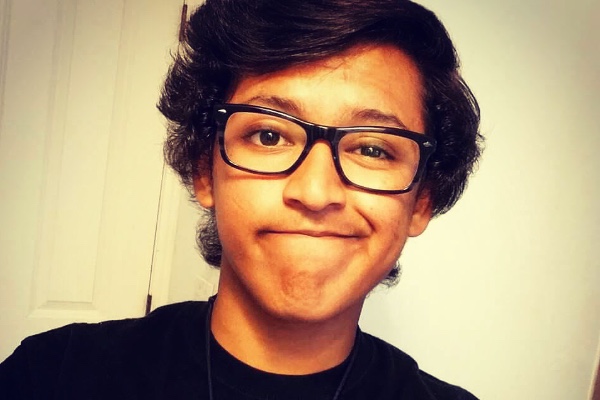 Tony Soriano added that the family is attempting to raise money for Josue's care as he does not have health insurance.
"We will do an auction where we will auction off lots of good items, including his dream skateboard.
"We have set up a donation account with Zions Bank, to help with the cost of medical bills and future care."
Anyone who would like to give can go to any Zions Bank branch and ask to give to the Josue Soriano Donation fund.
A Facebook page called Pray for Josue has been set up where family, friends and supporters can get updates on Josue's condition as well as updated information about fundraising events.
Gephardt Daily will have more on this developing story as information becomes available.