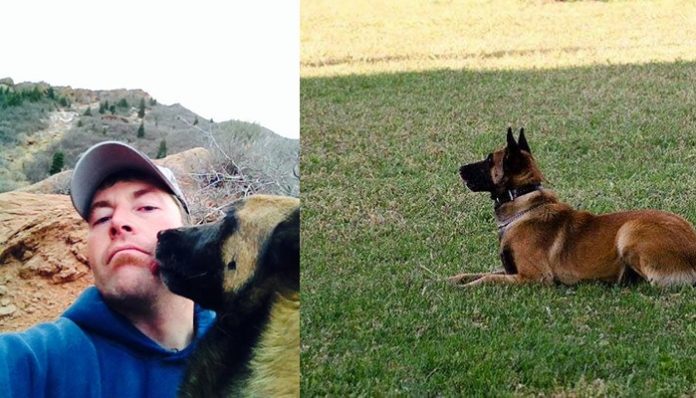 JUAB COUNTY, Utah, June 14, 2018 (Gephardt Daily) — The Juab County Sheriff's Office is mourning the loss of K-9 Zipp, officials said Thursday evening.
Zipp, who was born in May 2004, passed away Thursday afternoon from complications of kidney failure, the Sheriff's Office said in a news release on Facebook.
Zipp was donated to the JCSO by Unified Police Department in 2011, the news release said, and was handled by Lt. Drake Underwood.
"Underwood and Zipp had a great career together resulting in many drug arrests," the statement said. "Zipp was also certified in criminal apprehension and aided in several arrests. He was always gentle and friendly but he knew when it was time to go to work."
Zipp retired in January of 2015 and was kept in the care of Underwood.
"During his working years and during retirement Zipp became a huge part of the Underwood family and was loved by all," the statement said. "Zipp, rest in peace."