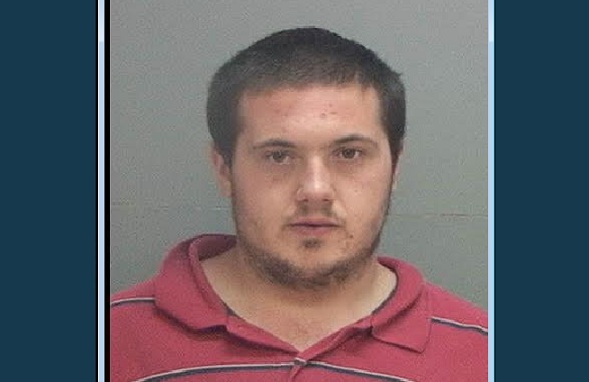 SALT LAKE CITY, Utah, Aug. 23, 2017 (Gephardt Daily) — A West Valley City man has admitted he stabbed a women to death, then hid her body in a shed in May of 2016.
Justin VanCleave, 20, has pleaded guilty to first-degree felony murder in exchange for prosecutors dropping a charge of obstructing justice, a second-degree felony.
VanCleave, who court documents say is also known as Little Fat and Lil Fat, was 18 when he killed 33-year-old Amanda Garcia. Both were living in a house at 2960 S. Mountain Goat Way with VanCleave's mother and three brothers.
Officers called to the scene on May 23, 2016 "… observed bloody drag marks on the steps and patio, leading from the house to the back yard," the probable cause statement says. VanCleave "made efforts to conceal" Garcia's body and evidence of the crime, including a knife and bloody clothing and towels, by putting them in a shed.
Three friends of VanCleave said that he had confessed to killing Garcia with a kitchen knife, showed them the body, and " … asked them to help dispose of the body, but they refused," charging documents say.
After being read his Miranda rights, the document said, VanCleave admitted to stabbing Garcia in the bathroom, cleaning the room, then placing the body in the shed. He also told officers where to find the knife and bloody clothing, the statement said.
VanCleave is scheduled for sentencing on Sept. 29, and faces 15 years to life in prison.