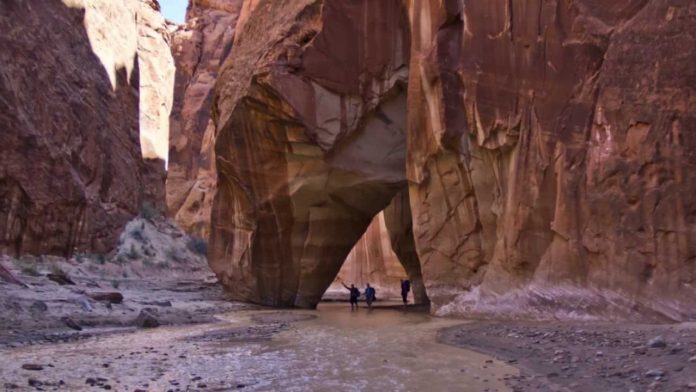 KANE COUNTY, Utah, July 16, 2018 (Gephardt Daily) — The National Weather Service in Salt Lake City has issued a flash flood warning for western Kane County in Southern Utah.
The NWS website said the warning is in place until 8:15 p.m. Monday.
A post at 3:50 p.m. Monday said intense rainfall is occurring in the Buckskin Wash.
"This is a prominent hiking and camping area," the post said. "These drainages are
flash flood prone. Other locations likely impacted include the House Rock Valley Road. If you are in the vicinity or traveling through, take action to ensure safety."
Other locations that are likely to experience flooding include Alton and Long Valley Junction, the update said.
A post at 2:40 p.m. said intense rainfall is occurring at the headwaters of Kanab Creek and a few smaller washes east of Orderville. Kanab is also likely to experience flooding, the post said.
Officials estimate 0.75 to one inch of rain has fallen in that area.
Gephardt Daily will have more on this developing story as information is made available.