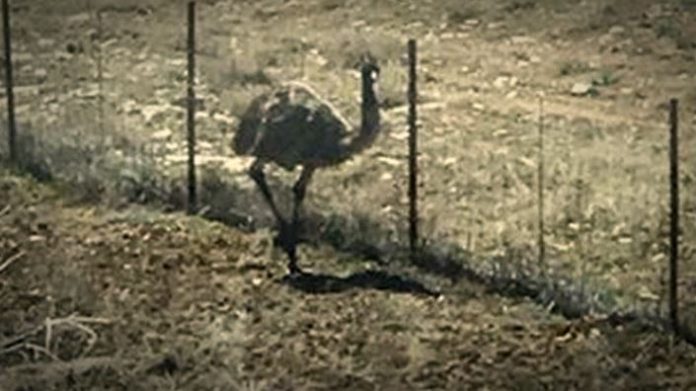 KANE COUNTY, Utah, May 7, 2019 (Gephardt Daily) — Kane County Sheriff's Office is looking for a good home for an emu found wandering on State Route 9.
"A couple of weeks ago the Sheriff's Office responded to a call about an emu loose on SR-9," said a Facebook post from Kane County officials. "We were able to catch it and are currently holding it in a borrowed corral in that area."
The post said officials have not had any reports of someone missing an emu and its owners have not been located.
"We are now looking for any interested parties who might be willing to take it and care for it," the post said. "If you are interested in owning an emu and have sufficient area to care for one, please contact Kane County Sheriff's Office."
For more information about the emu call 435-644-4916.