SOUTHERN UTAH, Utah, May 2 (Gephardt Daily) — If your famous family were worth millions or more, and you could go anywhere you wanted for a romantic getaway, where would you go?
For reality TV star Kourtney Kardashian, traveling with boyfriend and Blink-182 drummer Travis Barker, that answer would be southern Utah.
On Saturday, Kardashian, 42, shared Instagram photos of a recent trip to Utah, prompting Barker, 45, to respond," I wanna go back."
It seems Kardashian may be a little confused as to her location, because on some of the red rock photos, she added the comment "Life on Mars?"
The pictures, and a few videos, seemed to focus on a boat trip (perhaps Lake Powell), a little climbing, and red sand.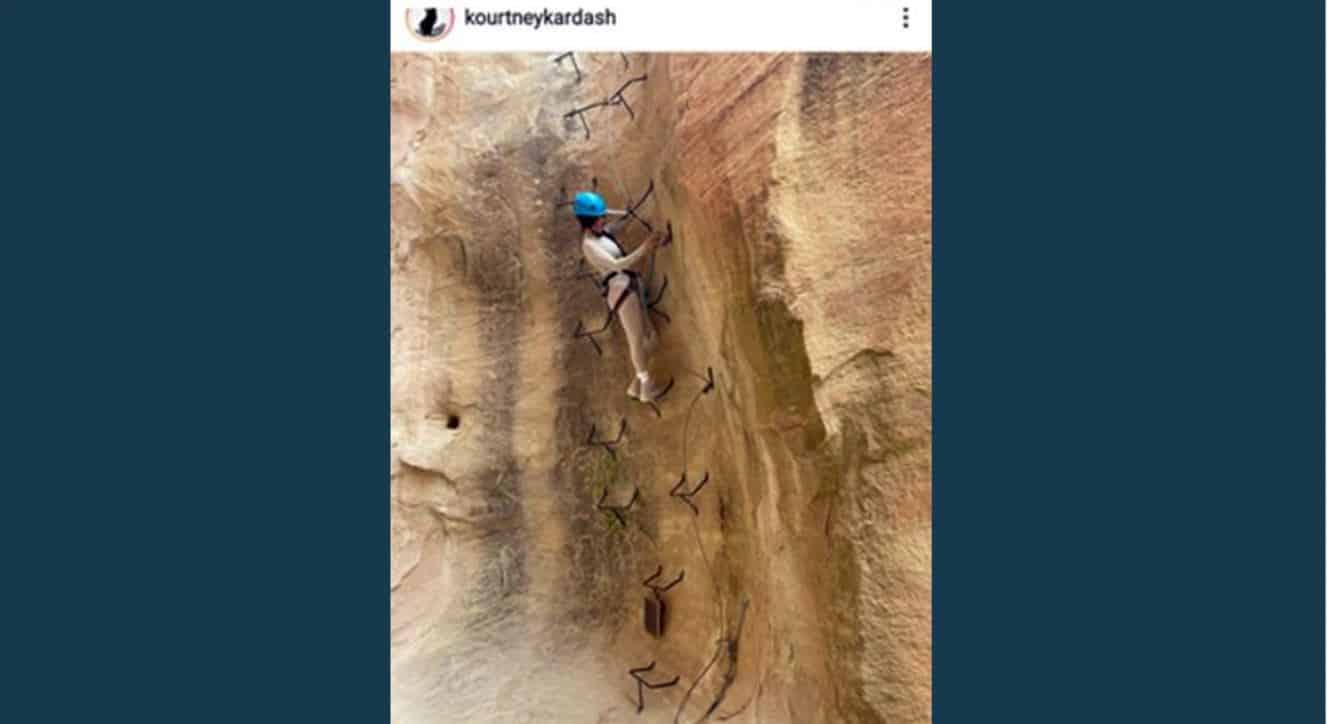 See the photos and a video below, or go to check out KourtneyKardash on Instagram.
Oh, and lest you think the oldest Kardashian sister is a Utah novice, we included one photo she posted earlier of her "good snow day" at Deer Valley Resort. So northern Utah is also worthy, it seems.
View this post on Instagram