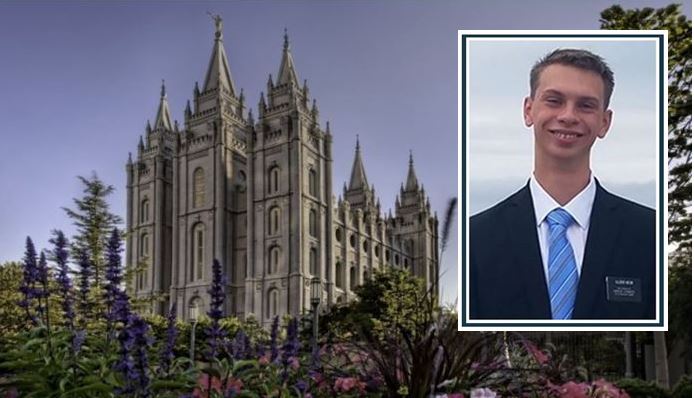 SALT LAKE CITY, Utah, Sept. 17, 2019 (Gephardt Daily) — One of two missionaries for The Church of Jesus Christ of Latter-day Saints critically injured in a traffic collision on Friday has died.
The victim, Elder Bryant Keck, had been serving as a missionary since June 2018, a statement from the LDS Church says.
"We are saddened to share news of the passing of Elder Bryant Keck, a young missionary in the Canada Vancouver Mission who was involved in a serious crash late last week," says a church statement released Tuesday.
"Elder Keck, age 19, is from Sanford, Colorado and had been serving since June 2018. He passed away Tuesday with his mother by his side.
"Elder Keck and his companion, Elder Dallin Thompson, had been driving Friday in Kamloops in British Columbia when their vehicle collided with a truck.
"Elder Thompson, age 19, from Sahuarita, Arizona, remains in critical condition in the hospital."