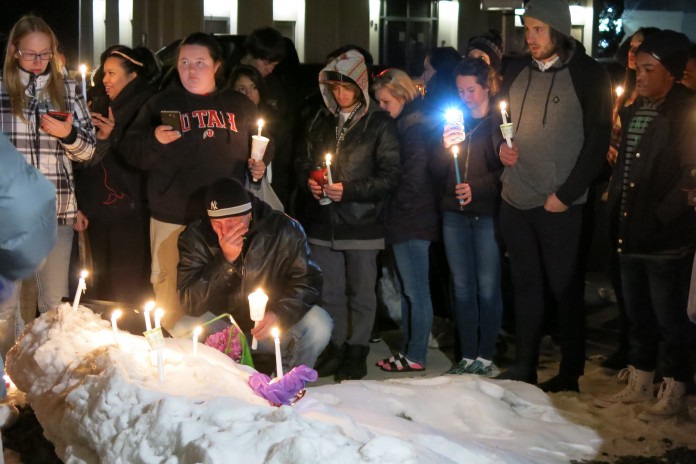 LAYTON, Utah, Jan 11, 2016 (Gephardt Daily) — Tre Murphy gave his closest Layton High School friends a few last hugs, then asked the crowd assembled for BaiLee DiBernardo's vigil to gather around.
"BaiLee was my best friend," Murphy said of Diberardo, 17, who had died 12 hours earlier on the same block of Fort Lane. DiBernardo and her friend, Eric Baarz, 17, were walking to school in a marked crosswalk Monday morning when they were struck by a pickup truck.
A second vehicle then hit DiBernardo, who died at the hospital. Baarz remains at the hospital, being treated for serious injuries including traumatic damage to his legs.
"She actually saved my life," the teenage Murphy told vigil listeners. "A couple months ago I was suicidal, and BaiLee took the razor out of my hand. And she held me until I stopped bleeding. I wish I could have been there for her.
"She was loved," Murphy said. "That's what you need to know about her. We lost a great person in our life today. I, for one, can say I was touched by her, and I will never forget her."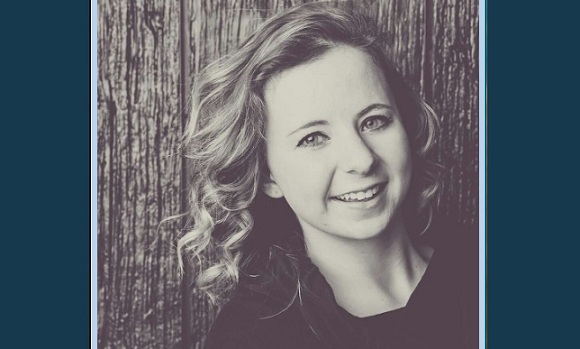 Friends talked about DiBernardo's thoughtfulness, the way she greeted everyone with a smile, and the fact that she was a volunteer peer counselor to special education students at the school.
Quiet sobs came from the crowd. DiBernardo's father, Troy Horne, thanked the people present for their love and support, his voice breaking with emotion.
Then the hugs started, and the deep, raw sobs arose from multiple parts of the crowd. Someone hugged Murphy, then a third mourner joined in.
"Group hug," someone called out, and people laughed, but dozens of bodies pressed together until the mass hug included 100 or more people bundled in jackets, hats and blankets.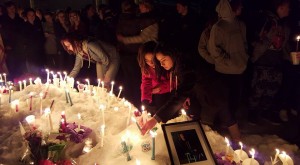 Another large group remained nearby, surrounding a large mound of snow that had been turned into a makeshift memorial. A framed photo of a smiling DiBernardo was propped up in the snow at one end, and the rest of the long mound held flowers and candles, some pushed through disposable drink cups that acted as dripping wax catchers.
Finding an empty spot for a tribute candle became harder as the crowd continued to grow.
DiBernardo's mother said she was too upset to talk, so her brother, uncle of the victim, stepped in to offer words about the family's faith and strong belief in an afterlife. He joked that BaiLee might just be doing better than any of them at that moment.
Many mourners, returning to cars parked across the same street, struggled to cross through the same deadly intersection until a police officer stepped in to stop the heavy traffic.