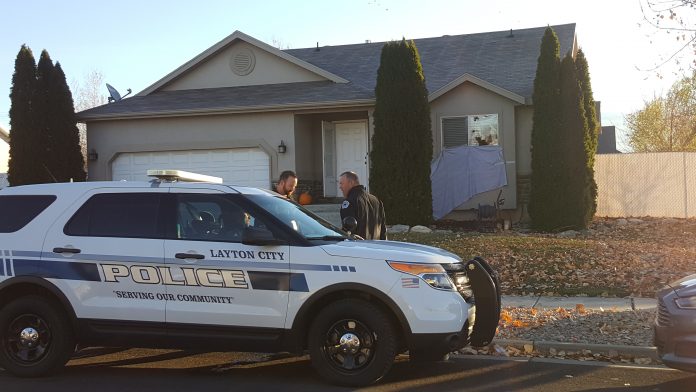 LAYTON, Utah, Nov. 13, 2018 (Gephardt Daily) —  A Layton man is dead in the aftermath of a dangerous domestic incident overnight.
Lt. Travis Lyman, Public Information Officer for the Layton Police Department, told Gephardt Daily that officers were on the lookout for Jarret Lichtenstein, 43, after he was accused of brandishing a weapon at his girlfriend's home in neighboring Morgan County.
According to Lyman, Layton police tracked Lichtenstein to his home at 1056 N. 3450 West, where he lived with an adult son.
Three officers approached the front door, Lyman said, when they heard a single gunshot.
Police backed off and called in the SWAT team.
After repeated attempts to contact Lichtenstein, SWAT officers fired stun grenades through a window in front of the house.
Moments later and man identified as Lichtenstein's son emerged from the home.
Lyman said the son had been asleep in the basement and did not realize police were present until the stun grenades went off.
SWAT officers entered the residence and found Lichtenstein dead from a self-inflicted gunshot wound.