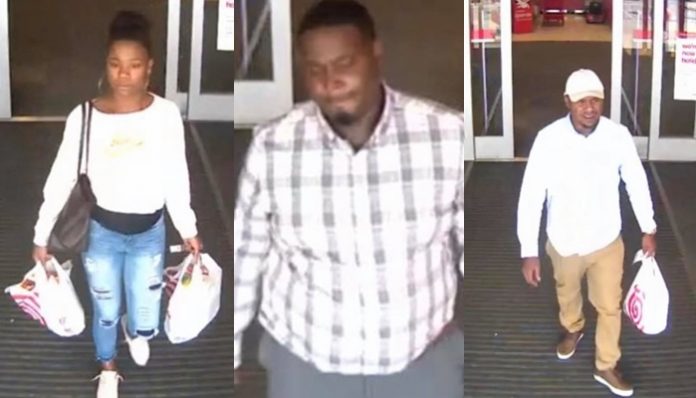 LAYTON, Utah, Oct. 28, 2019 (Gephardt Daily) — Layton police are searching for three suspects thought to have been involved in fraud and theft cases Sunday.
"These three people are suspects in recent theft and fraud cases in Ogden and Layton," said a Facebook post from Layton PD.
Officials said purchases were made at Target in Layton using a debit card stolen in Ogden.
All three suspects are African American. In surveillance photos, the woman is wearing a white sweatshirt, with a black shirt underneath, blue jeans, and white sneakers. One man is heavyset and wearing a plaid shirt, while the other is wearing a white baseball cap, a white shirt, tan pants and brown sneakers with a white sole.
Anyone who recognizes the suspects is asked to call Layton PD at 801-497-8300 and reference incident number 19-17169.