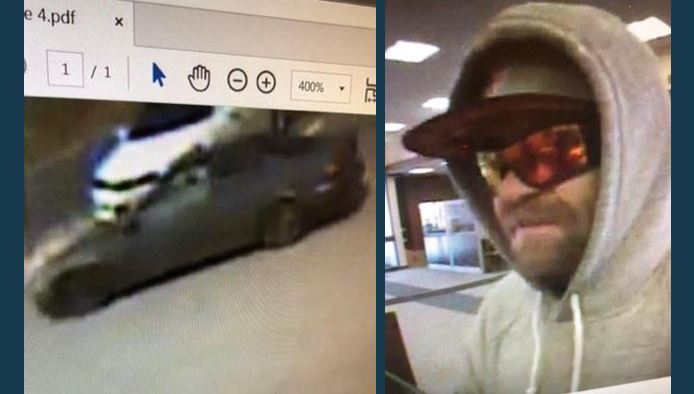 LAYTON, Utah, March 20, 2018 (Gephardt Daily) — Police are searching for a suspect after an alleged aggravated bank robbery at the Key Bank in Layton Tuesday morning.
The incident occurred at the Key Bank at 999 N. Hill Field Road (500 West) at 11:20 a.m., the Layton City Police Department said in a post on Facebook.
The suspect displayed a handgun and demanded money, police said, then got into the passenger seat of an "older" Honda Civic or similar car with faded black paint and dark wheels and left the area southbound on Interstate 15.
The suspect is seen in surveillance images wearing a gray hoodie, sunglasses and a baseball cap with a black brim.
Anyone who recognizes either the suspect or the suspect vehicle is asked to call Layton PD at 801-497-8300.