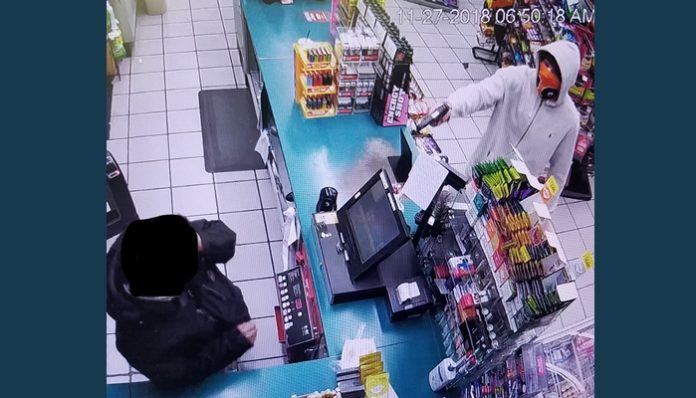 LAYTON, Utah, Nov. 27, 2018 (Gephardt Daily) — Layton officials are searching for a suspect after a gas station was robbed at gunpoint Tuesday morning.
The robbery took place at the Chevron at 1508 N. U.S. 89 at 6:50 a.m., Layton Police Department said in a news release.
"The man entered the store, pointed a gun at the one male clerk, and demanded money from the register," the news release said. "No customers were inside, and nobody was injured during the incident."
The suspect is described as Caucasian, between 20 and 25 years old, 6 feet tall, average weight, wearing light colored hoodie and black and orange face mask. The suspect displayed a black and silver semi-automatic style pistol.
He may have fled the area in a white SUV, officials said.
Anyone who knows anything about this incident, or recognizes anything about the suspect is asked to contact the Layton Police Department on Facebook or call 801-497-8300.