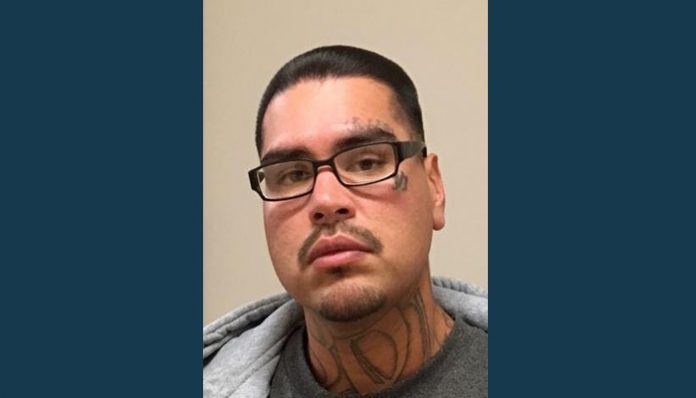 LAYTON, Utah, Oct. 26, 2017 (Gephardt Daily) — Police are searching for a man considered armed and dangerous who they believe is connected with a shooting in Layton on Thursday afternoon.
Layton Police said in a news release on Facebook a 32-year-old man, who was not immediately identified, was shot multiple times in the chest outside an apartment near 1650 N. Avalon Drive (1575 West) at approximately 12:40 p.m. The victim was flown to an area hospital in critical condition, police said. 
The man police are searching for has been identified as Eddie Angelo Samora, 31, who is 5 feet 9 inches tall and 220 pounds. Police also released a photograph of the suspect.
He should be considered armed and dangerous, officials added.
It's thought Samora lives at the apartment the victim was visiting Thursday, and police said the two got into some kind of altercation, which led to the shooting.
Police said Samora is believed to have left the scene in a dark SUV.
Centerville Police Department officials subsequently spotted a vehicle on southbound Interstate 15 matching that description as well as a partial license plate witnesses were able to give to police.
The officer pursued the vehicle into Salt Lake City, but then lost track of the vehicle. It was subsequently found near 900 W. 300 North. The suspect is still outstanding.
Police have not yet released a clear motive for the shooting.
Anyone who sees Samora or has any information about the incident is asked to call Layton Police at 801-497-8300 or dial 911.
Gephardt Daily will have more on this developing story as information becomes available.