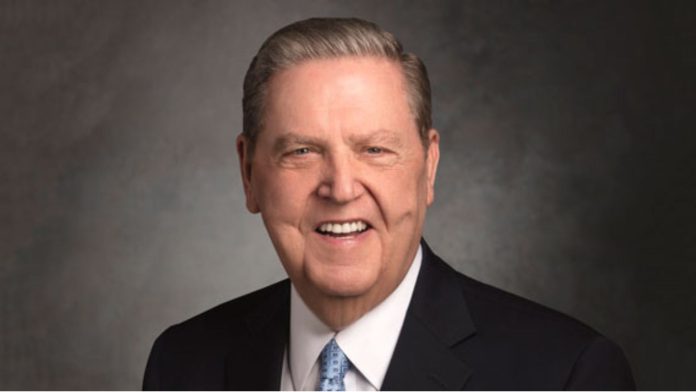 SALT LAKE CITY, Utah, June 6, 2023 (Gephardt Daily) — Elder Jeffrey R. Holland of the Quorum of the Twelve Apostles of The Church of Jesus Christ of Latter-day Saints provided a health update Tuesday after two months off due to COVID-19 and to begin dialysis for a kidney condition.
He shared the message, below, on social media accounts.
"After having been away from Church assignments for several weeks due to some serious health challenges, I am pleased to begin slowly returning to work," Holland said. "Pat and I have been touched by the cards, notes, thoughts, and especially by the prayers you have offered in our behalf. Your sweet gestures during this demanding time have reminded us that God watches over us, that we can always trust in Him, and that He very often answers our prayers through other people.
"On days when we feel we have been pushed to our limit, we are reminded that we won't be pushed beyond our faith. The old adage is, 'man's extremity is God's opportunity.' We won't discover just how much strength we do have until it is tested, refined, and tested again.
"Often — perhaps usually — it is the difficult, demanding times of our lives that are the growth periods — the defining periods. They are the ones that take us from who we are now to who we are meant to be."