LDS Church Issues Statement On Gay Scout Leaders
SALT LAKE CITY, UTAH – May 21, 2015 (Gephardt Daily & United Press International) – The Church of Jesus Christ of Latter-day Saints issued a statement Thursday saying it will "monitor policy discussions" by the Boy Scouts of America which will likely end the organization's ban on allowing openly gay Scout leaders to serve within its ranks. The ban is a policy currently endorsed by the LDS Church.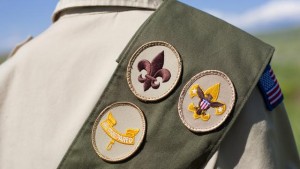 The impending policy change was announced Thursday by BSA President Robert Gates during an opening day speech at the Scout's National Annual Meeting in Atlanta.
Gates told the throng of attendees the political landscape concerning gay rights had changed dramatically in recent months and the BSA's policy banning gay Scout leaders would either change or be challenged in a court of law.
"I'm speaking as plainly and bluntly to you as I spoke to presidents when I was CIA Director and Secretary of Defense," Gates said. "We must deal with the world as it is, not as we might wish it to be. Dozens of states from New York to Utah are passing laws that protect employment rights on the basis of sexual orientation.  Thus, between the internal challenges and the potential legal conflicts the Boy Scouts of America finds itself in an unsustainable position."
The LDS Church was quick to convey its concern over Gates' speech.  In a somewhat ominously worded statement the Church said, "We have noted the comments by Boy Scouts of America President Robert Gates in relation to possible policy changes in the Boy Scouts of America. The Church of Jesus Christ of Latter-day Saints will, of course, examine any such changes very carefully to assess how they might impact our own century-long association with the BSA."
The LDS Church's response comes a little more than a year after it showed support for a January 2014 BSA 'membership standards resolution' stating, "No youth may be denied membership in the Boys Scouts of America on the basis of sexual orientation or the preference alone."
The very same resolution, however, upheld the organization's long-standing policy of banning gay Scout leaders, a policy Michael Otterson, Managing Editor of Public Affairs for The Church of Jesus Christ of Latter-day Saints, called one of scouting's "core values" in a recent Washington Post article. According to Otterson, the BSA's "re-affirmation of principle … (excluding gay Scout leaders) enabled some of Scouting's traditional supporters – including America's largest sponsorship of Scouting, The Church of Jesus Christ of Latter-day Saints – to back the new membership policy."
In Thursday's speech, Gates told organizers BSA's board has the power to revoke charters of those that ignore the current policy, but "such an action would deny the lifelong benefits of scouting to hundreds of thousands of boys and young men today and vastly more in the future. I will not take that path," Gates said. ."
Gates said he will not ask for a policy change immediately, but warned it will likely be down the road.