SALT LAKE CITY, Utah, Aug. 12, 2016 (Gephardt Daily) — Organizers are predicting a turnout of 500 to 1,000 for Saturday's annual LDS Church Mass Resignation.
And a lot of them will arrive in a state of fear and trembling.
"It's really quite emotional for the people who are there," said Steve Holbrook, an organizer of the recurring event, designed to support those in The Church of Jesus Christ of Latter-day Saints who choose to resign their memberships.
"It's always hard, right down to the wire," Holbrook said. "We see people physically shaking as they sign the forms.
"For many, it's just a big part of their lives people are going to walk away from. And for their friends and families who always hoped they would come back to the church, it's the last nail in the coffin. It (resigning) is a hard thing to do."
The mass resignation is scheduled from 2 p.m. to about 4 p.m. Saturday at City Creek Park, 110 N. State St., Salt Lake City.
Speakers are expected to include:
● Kate Kelly, an attorney and feminist who created Ordain Women, a group that worked for the inclusion of women in the LDS priesthood. Kelly was excommunicated from the church in June 2014, in absentia, after failing to attend a disciplinary council.
● Jeff Ricks, director PostMormon.org, will speak. Ricks began his first Post-Mormon support group for former church members in Cache Valley in 2002. Chapters now exist across the United States, and in Canada, Europe, Ecuador, Australia and New Zealand.
● Dominique Storni, an LGBT activist and transgender woman who was raised in Ogden as a Mormon boy.
● Patrick Ramsay, the Ogden writer who won the poetry contest at the 2016 Ogden Pride Festival with his work about the mass shooting at a gay nightclub in Orlando, Fla.
And there will be others. Holbook said earlier this week he was still formalizing the speakers' lineup for the LDS Church Mass Resignation, an event held seven times in the past five years.
The resignation was planned as an annual event, but two extras have been held since the first. The most recent was in November 2015, and was sparked by the revelation of new information contained in an LDS handbook intended for local-level church officials, such as bishops and stake presidents.
Information new or not commonly known included: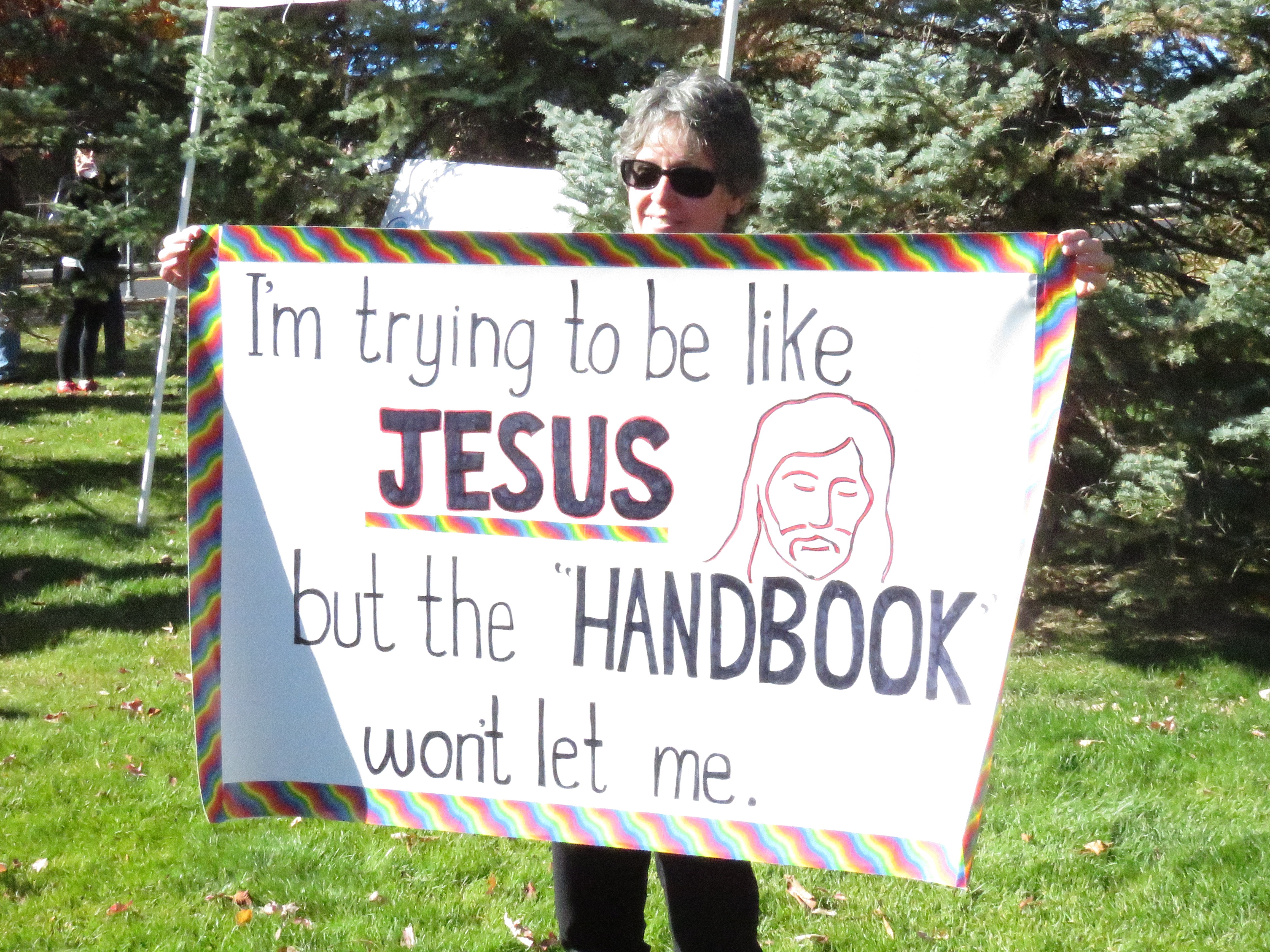 ● The directive that children raised in same-sex households would be barred from participating in rites such as blessings or baptism until they reached the age of 18 and denounced their parents' homosexual lifestyle.
● The policy of viewing sexually active same-sex couples with church membership, even those couples who had long-term commitments or were legally married, as apostates.
Holbrook said most people who decide to resign their church membership fall primarily into one of two groups: those quitting for ethical reasons or those leaving over intellectual concerns.
Many who quit in November did so over ethical objections to the LDS church's policies regarding homosexuality, which had just made headlines worldwide.
"That was the biggest upswelling I have witnessed," Holbrook said of the emotional response to church policies in November. "That mass resignation, a week after the policy came out, that was the biggest one we have ever done. And I'm hearing that the LGBT issue is still very raw."
The November event drew an estimated 2,500 people and about 2,000 resignations from the crowd, according to organizers. In the months since that event, Holbrook said, Utah attorney Mark Naugle, who handles resignations for free, has stated that he and his staff have processed more than 12,000 resignations.
Probably among those resignees were many who had intellectual issues with the faith and its history, Holbrook said.
"That was my own situation," he said. "I stopped believing a little over 25 years ago, all based on historical issues I read about. I stopped attending, but I didn't care that my name was still on the roll. I was born and raised Mormon, and I loved it. I had a wonderful upbringing."
Holbrook said he began to read more about the early days of the LDS church and was disturbed by what he learned.
In essays scattered on the lds.org website, the church has addressed many of the issues that troubled him, such as the belief that American Indians descended from the Nephites described in the LDS scripture the "Book of Mormon," a claim unsupported by DNA research.
Also addressed in LDS essays is the church's former practice of polygamy, and the previously unpublicized level of church founder Joseph Smith's participation in it.
But for Holbrook, it wasn't until 2008 and the church's active support of California's Proposition 8, devised to make same-sex marriage illegal, that he felt moved to terminate his membership.
"That was a current-day event that the church was involved in," he said. "I simply looked at the institution that exists today, and did not want my name associated with that institution. The present day church was up to things that I did not agree with."
Holbrook said he wishes the public could understand that people who resign from the LDS church don't do so because they are lazy or want to sin. In his experience, people leave the church because they feel betrayed.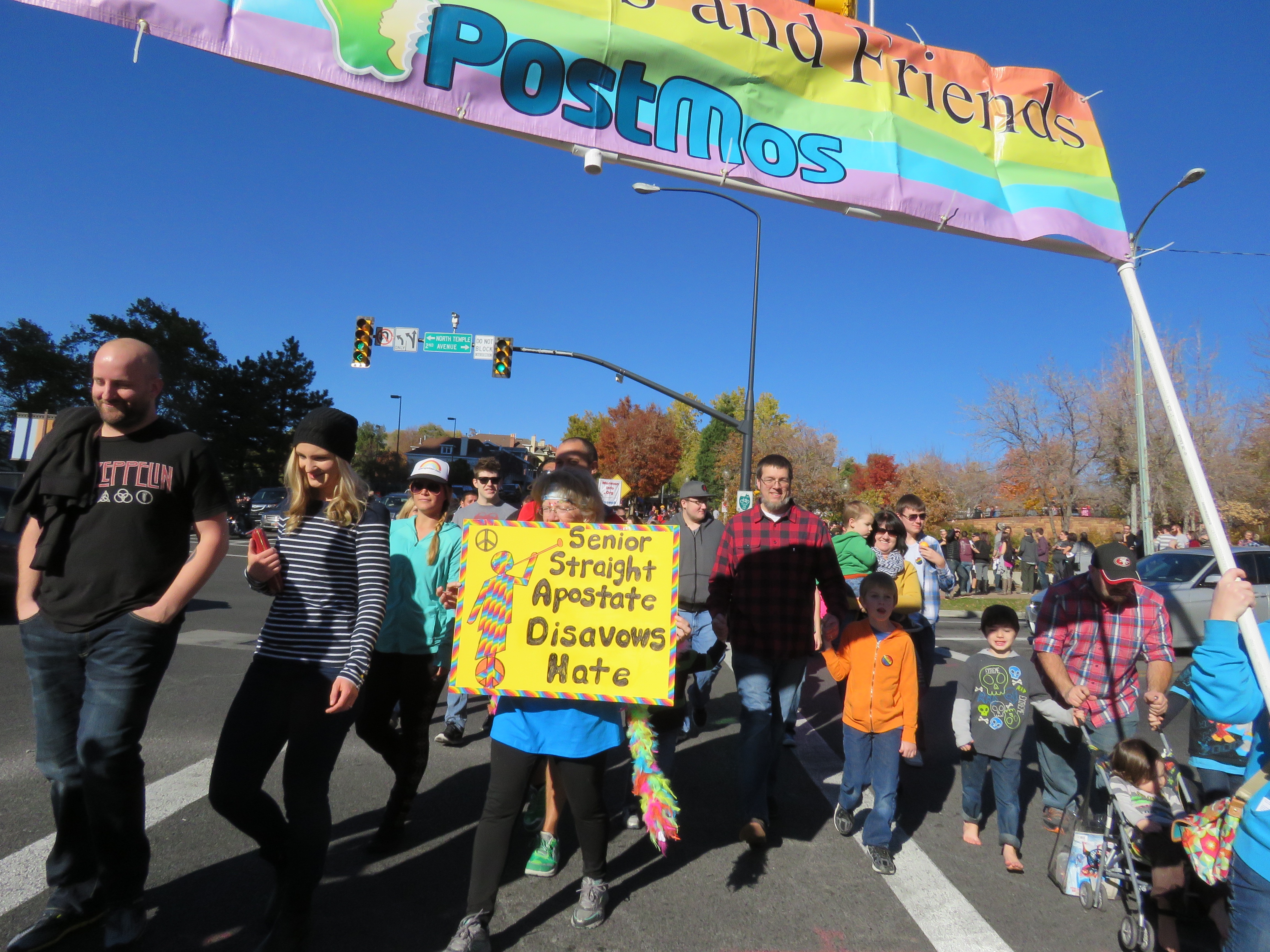 This year's mass resignation will not include a march to the mailbox near the LDS Church Office building to mail resignation letters, organizer Timmy Chou said. Most of the paperwork goes to Naugle for review, not immediately to the church.
Another change will be the addition of a memorial to those who committed suicide because they felt there was no place for them in the church, Holbrook said. The memorial may just be a cardboard sign, but people are invited to bring flowers or to stop and think about people they have lost.
To see a video Gephardt Daily shot at last year's LDS Mass Resignation, click on the player below.