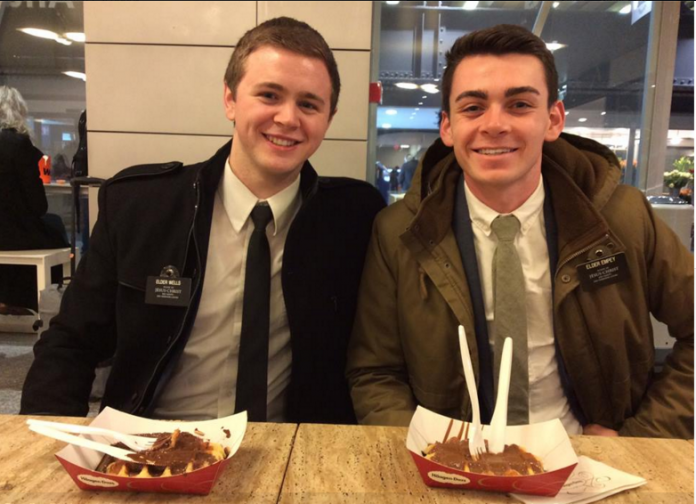 SALT LAKE CITY, Utah, March 29, 2016 (Gephardt Daily) — Two of the four LDS missionaries badly injured in the Brussels bombings last week are back in Utah and will be released from missionary service, according to the Church of Jesus Christ of Latter-day Saints.
The pair, Elder Mason Wells, 19, of Sandy, and Elder Joseph Dresden Empey, 20, of Santa Clara, are now receiving medical care at a Utah hospital.
LDS Church spokeswoman Kristen Howey said the families of the missionaries have expressed their gratitude for for the concerns and prayers offered on their sons' behalf since the March 22 terrorist attack.
The other two injured missionaries, Elder Richard Norby, of Lehi, and Sister Fanny Rachel Clain, of France, continue to receive medical attention in hospitals in Brussels.
Norby will be transported to the U.S. for additional care to serious injuries and will also be released from missionary service in the near future, Howey said.
Clain, who was less seriously injured, is expected to resume missionary service in the United States when she is fit enough to do so.
Elder Brent H. Nielson, executive director of the Church's Missionary Department, expressed "love and gratitude" to each missionary and their families.
"These missionaries and their loved ones have all been through a traumatic experience," Nielson said. "They have each borne it with faith and fortitude. We are proud of all of them."