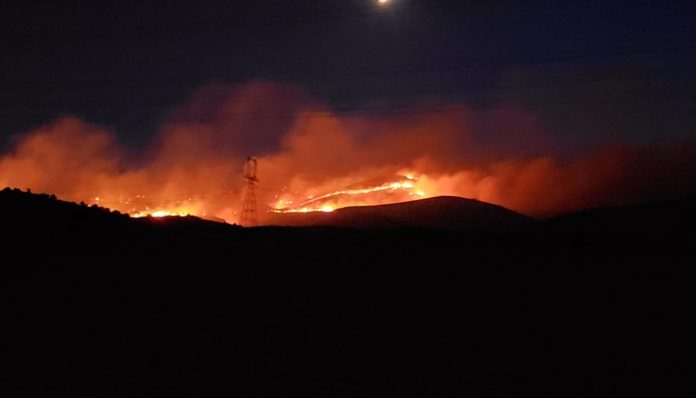 BOX ELDER COUNTY, Utah, Aug. 5, 2019 (Gephardt Daily) — Crews have contained almost half of some 30 wildfires caused by lightning in Box Elder County Sunday night.
A tweet from Utah Fire Info Monday at noon said: "The night of Aug. 4, a large thunderstorm moved through northwest Utah. Hundreds of lightning strikes resulted in an estimated 30 wildfire ignitions. Fire departments from throughout Box Elder County responded and put full effort into locating and suppressing the fires."
The two largest are the Russell Fire and the Curlew Flats Fire, at 5,000 and 4,500 acres respectively.
"Approximately 15 fire engines worked through the night to protect rangeland, homes and fences," the post said. "By the morning of Aug. 5, more than 12 of the fires were fully contained and kept to an acre or less. Twenty of the fires have been named and there are about 10 that have not been staffed."
Monday, about 70 personnel will be working to locate the remainder of the fires and bring them to full containment, officials said.
Gephardt Daily will have more on this developing story as information is made available.