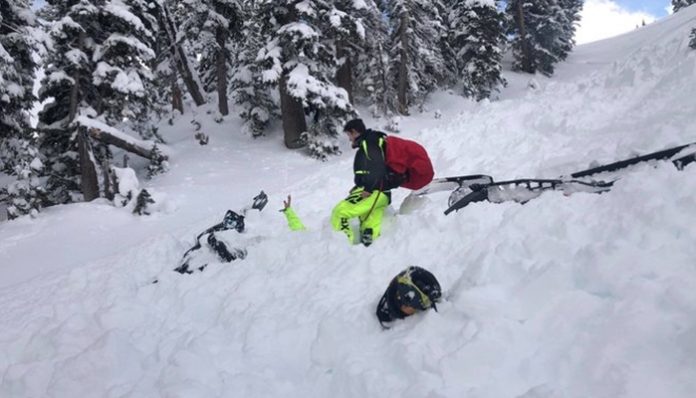 LOGAN, Utah, Dec. 8, 2019 (Gephardt Daily) — Logan Avalanche Center warned of considerable danger on some upper elevation slopes Sunday after two snowboarders were caught and carried Saturday.
"A close call occurred yesterday afternoon just north of the Idaho state line," said a tweet from the avalanche center. "Two riders caught and carried, one partially buried, the other deployed an air bag and ended up on top."
The two riders were not injured, officials said.
The post said that the storm Sunday that brought a snow and rain mix would cause areas of considerable danger and boarders and skiers are being warned to take extra care.
After the rain and snow showers Sunday, there will be a break, then more snow is forecast Thursday, Friday, Saturday and Sunday of next week, according to the Weather Channel.