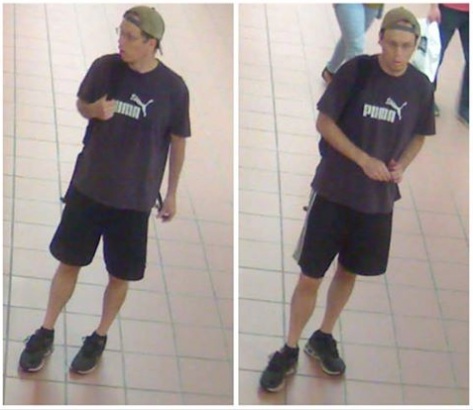 LOGAN, Utah, Nov. 10, 2016 (Gephardt Daily) — Logan City Police have released new images of a man who allegedly used his cell phone to record girls in the dressing room of a clothing store.
The man was spotted by employees at the clothing store, which was not named, on September 21.
When confronted, he fled and drove away in a silver or gray vehicle.
Anyone who recognizes this man is asked to call Logan Police at 435-716-9353.