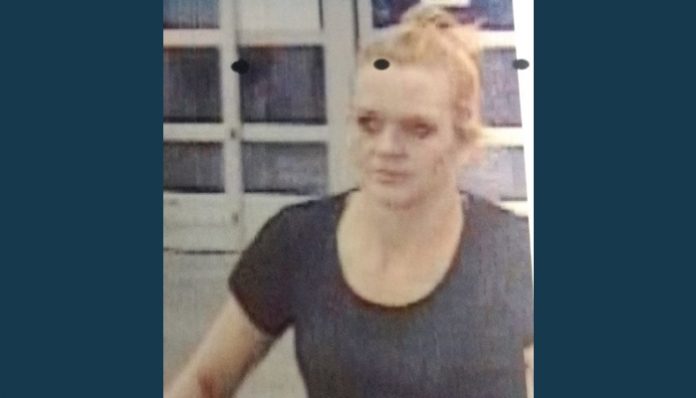 LOGAN, Utah, June 12, 2018 (Gephardt Daily) — Officials are asking for the public's help identifying and locating a woman who allegedly stole more than $300 of merchandise from a Logan store.
Logan City Police said in a Facebook post Tuesday morning that the woman seen in the surveillance photo stole $305 in merchandise.
The woman is Caucasian and has blond hair that in the surveillance photo is pulled back into a ponytail, and is wearing a black T-shirt.
"You don't need to leave your name," the post said "We would like to have her identified today. Thanks Logan! With your help we have solved many cases."
Anyone who recognizes the woman is asked to call Officer Derek Grange at 435-716-9385.