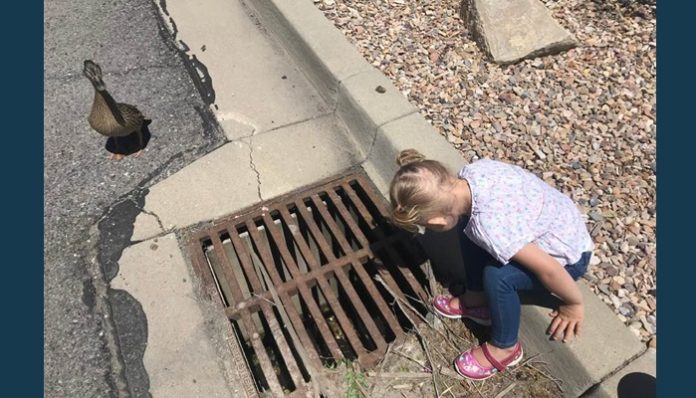 LONE PEAK, Utah, June 9, 2019 (Gephardt Daily) — Lone Peak Fire crews rescued nine ducklings who became stuck in a storm drain Saturday.
"Is there anything cuter than baby ducks? Nope," Lone Peak Fire Department posted on Facebook Saturday evening. "We are just grateful we could help them out! #LPFD"
The fire department shared a post from Lone Peak resident Shelly May, which said: "Kaydence and I came across a frantic mommy duck crying for her nine babies stuck in a storm drain. Our heroes from the Lone Peak Fire Department and police department came and rescued them. I hope the kind dad and his two kids out riding bikes see this post. They stopped and kept me company while I waited for the police to come. I promised them I'd stay and make sure the baby ducks were safe."
None of the ducklings were injured, officials said.