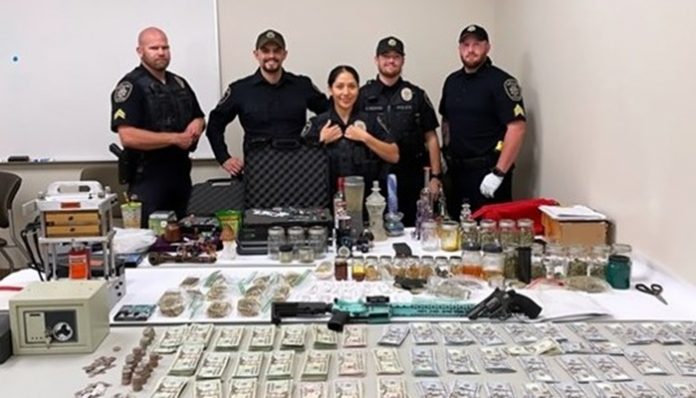 SPRINGVILLE, Utah, Sept. 27, 2021 (Gephardt Daily) — A lost phone led to a drug bust in Springville that yielded $40,000 in drugs and $53,000 in cash, as well as a loaded rifle.
"On Sept. 19, Springville officers received a request from a local woman who had lost her cell phone, to check a residence where the phone was now pinging," said a Facebook post from Springville PD.
"Officers knocked on the door and when the residents opened the door, the officers immediately smelled the strong odor of marijuana."
A male suspect tried to run away, the post said. Officers chased the man and were eventually able to take him into custody.
After obtaining a search warrant, officers searched the home and discovered a drug sales operation, confiscating $40,000 in drugs, $53,000 in cash, and a loaded AR-15, the post said.
The man was booked into jail and a female was released on a citation.