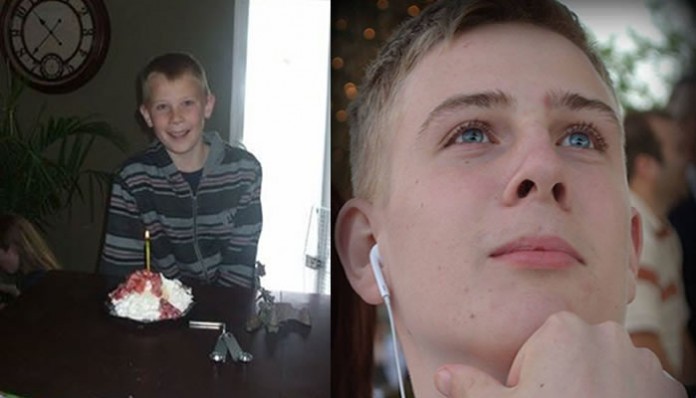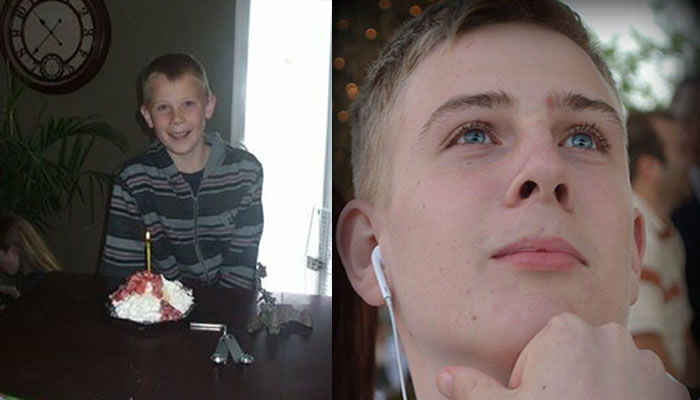 ST. GEORGE, Utah, April 7, 2016 (Gephardt Daily) — The day a young person turns 18 and becomes an adult is one of the biggest milestones in the journey of a parent and child.
But for Tracey Bratt-Smith and Darrin Smith of St. George, today will be a day of both light and dark.
Their youngest child, Macin Darrin Smith, enters adulthood today, and they have absolutely no idea where he is.
Macin walked away from his home on Sept. 1 when his parents thought he was on his way to school. Macin left behind his cell phone, wallet and laptop.
Bratt-Smith wrote on Facebook early this morning: "One of the best days of my life occurred 18 years ago on this very day. I had Macin Darrin Smith in American Fork. I held his sweet perfect little body and couldn't take my eyes off of his most perfect face. Our family was complete on that day. I'm hoping it will be complete once more."
Macin did leave a note, which his parents discovered a week later, folded in his wallet. They have not released the contents, preferring to say the note contained an "intent," which led them to believe he may have planned to harm himself.
Early indications were that Macin might have headed to Las Vegas, but that was never confirmed, and other possible sightings have not proved credible.
His family has worked tirelessly with professional search organization Red Rock Search and Rescue and police to bring Macin home. On the five-month anniversary of his disappearance, Macin's parents announced a new flyer would be distributed that offered a $10,000 reward for his safe return.
On Saturday, April 2, a team from RRSAR St. George and Las Vegas deployed to undertake a forensic search. The team released a statement Sunday on its Facebook page that said: "Yesterday's mission answered many questions for us and will now allow us to proceed better planned, working many areas in and around St. George. Teams will be out this week and a two-day mission is in the works."
Bratt-Smith and other family members have posted Facebook updates in tribute to Macin almost every day to the 15,640 members of the Help Find Macin Smith page on Facebook.
Bratt-Smith wrote this update early April 7 that reads, in part:
7 April 2016
Dear Macin's Army:
We celebrate Macin's life today!!!! 
We celebrate a special boy/man. We acknowledge that he has brought total strangers together for one purpose. We acknowledge there has been much good that has come from this experience. We recognize the decent part of humanity. We are so grateful we've had 17.5 years with such a cool kid. We hope we have more. But we revel in the many good times we have had as a family.
I've thought about what would be a great act to do in honor of Macin's life and I've pondered this for a few days. Don't care how cliche it may sound but be a little kinder today, show love and appreciation to all those you care about, practice patience, give people the benefit of the doubt and keep in mind that people are more important than anything else that could be vying for attention. Let's make it a great day.
I love you Macin's Army. You have been my constant for seven months. I'm so grateful. Happy Birthday Chumba Wumba.
Love,
The Momma
Macin was the last of six children, three boys and three girls, still living at home when the family moved to Utah from Canada one year ago.
He is 6-feet-4-inches and 200 pounds. He has light blue eyes, and he had short blond hair when he went missing.
Anyone with information on Macin is asked to contact the St. George Police Department at 435-627-4300, or David Cummings at RRSAR on 702-787-4068.
Click below to watch Bill Gephardt's exclusive interview with Tracey, recorded in February.