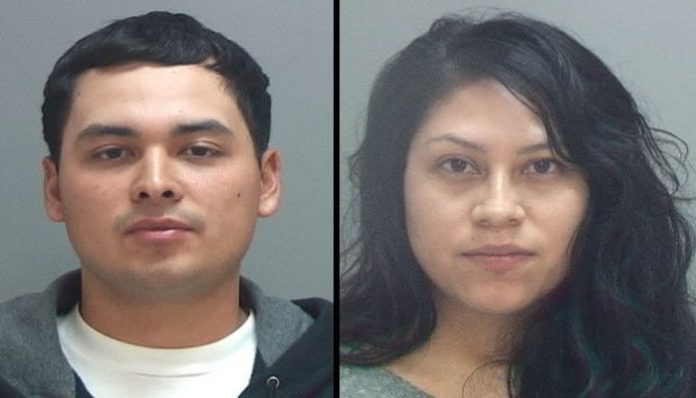 SOUTH JORDAN, Utah, June 3, 2016 (Gephardt Daily) — Jason Alan Black, apprehended overnight for the violent murder of a young mother of two in Magna, has been upgraded from critical to serious but stable condition after being shot by law enforcement officers during his capture.
Police also have arrested the woman they believe to have acted as Black's accomplice: Stephania Sanchez-Mendoza, 23, of West Jordan. Mendoza is being held in the Salt Lake County Jail on aggravated burglary charges and two charges of obstructing justice.
Speaking to the media on Friday afternoon, Salt Lake County Sheriff Jim Winder identified the suspects and talked more about the May 31 incident that claimed the life of Natalia Casagrande, 24, of Magna.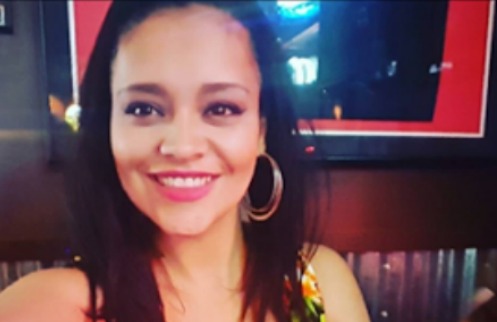 Winder said Casagrande and her two daughters, ages 1 and 5, were home alone when Black, 26 and an acquaintance, arrived at the residence.
"We know that he was more or less scheduled to be at the home, and something went wrong," Winder said of Black, who remains hospitalized.
"It will be at least aggravated murder," Winder said, of the expected charges.
"Mr. Black was a person of interest very early on," Winder said, saying his Black's name came up from a number of sources and from evidence collected.
"We know of course that Sanchez-Mendoza is an associate of Mr. Black, and we believe she was facilitating flight and concealment both of Mr. Black and of evidence."
Unified Police officers arrived at the murder scene on May 31 after receiving a call from Casagrande's husband, who said his wife had been texting him and had abruptly stopped.
Prior to arrival, officers thought the death might be a suicide, until they saw the severe injuries done to the body.
"It was brutal and it was active," said Winder, who declined to give specific details regarding the injuries.
"It was tragic," he said. "It was a terrible, heinous crime (committed) with two young children in the home."
Winder said evidence suggests Mendoza also was in the home, rather than waiting in the car the whole time. Witnesses reported she waited in the car, then pulled the vehicle into Casagrande's garage briefly before she and Black left together.
Property taken from the residence was later found at a Sandy motel and at the residence of Black's father. Police say Mendoza rented the motel room, and also purchased clothing for Black.
Winder said they arrived at about 10 p.m. Thursday at the elder Black's residence, 10254 S. Temple View Circle, with a search warrant for evidence. Multiple law enforcement agencies were there as backup. Officers soon discovered the suspect was in the house.
"We located him in the hallway of the home," Winder said. "Mr. Black brandished a firearm, and when he did officers engaged in a gun battle."
Winder declined to talk about specific injuries to Black. Winder said several times that certain details were being withheld because they would be important to the investigation and the trial. Black did undergo surgery a local hospital.
Having Black in custody accelerated the timeline, and officers responded to the home of Mendoza before she could learn of Black's apprehension. Mendoza surrendered to police without incident, Winder said.
He praised multiple agencies, with the Unified Police Department in the lead position, for the intense and thorough investigation that led to the suspects so quickly.
"From my standpoint, these guys were working hard and fast," he said. "It was a dogged manhunt," with investigators "on the heels of the suspects" the whole time, Winder said.
Winder also expressed his hope that the privacy of Casagrande's daughters will be respected, adding that mitigating the emotional affects of being so close when their mother was murdered was a top priority.
"We're trying to keep the kids out of this as much as possible."