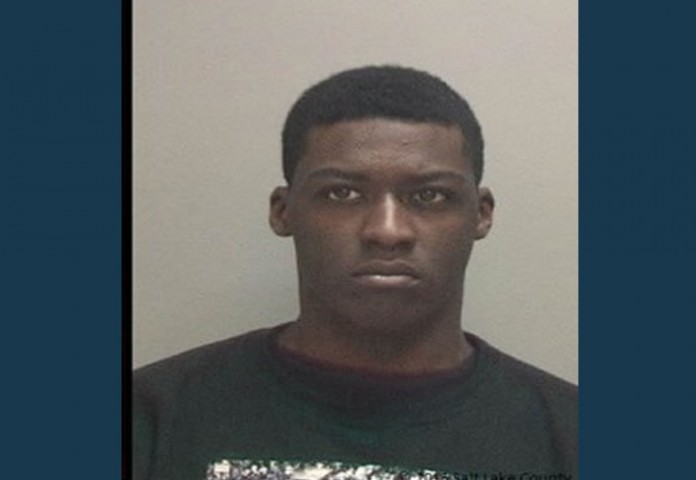 SALT LAKE CITY, UTAH – November 11 (Gephardt Daily) – A 20-year-old man was arrested and charged with assaulting an officer and criminal mischief after police say he dropped a rock from a parking structure onto a patrol car, shattering the windshield.
At 3:22 p.m. Monday, a Salt Lake City Police Department sergeant observed a motorcycle matching the description of one that had fled from officers several times in recent weeks. The motorcycle was parked outside the the Triad Center at 55 East 300 West.
The sergeant was waiting for the driver to return when the windshield of his car was shattered by the rock that came from the parking structure. The sergeant inside was hit with shards of glass but was wearing glasses and was not injured.
Responding officers were able to apprehend Markange Alesy, running from the scene. Alesy was identified as the owner of the motorcycle and the person who threw the rock. Alesy was booked into jail.