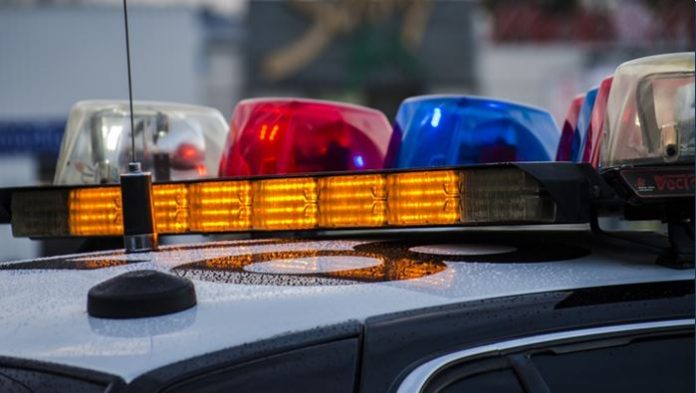 SOUTH SALT LAKE, Utah, Dec. 30, 2020 (Gephardt Daily) — A man has been arrested after a shooting at a South Salt Lake gas station earlier this month.
A probable cause statement from the 3rd District Court of Salt Lake County said Christopher Lee Barros, 33, is facing charges of:
Attempted aggravated murder, a first-degree felony
Aggravated robbery, a first-degree felony
Felony discharge of a firearm, a first-degree felony
Mayhem, a second-degree felony
Possession of a dangerous weapon by a restricted person, a second-degree felony
Obstruction of justice, a second-degree felony
Manufacture/possession of burglary tools, a class B misdemeanor
Use or possession of drug paraphernalia, a class B misdemeanor
Early in the morning on Dec. 4, the victim was shot in the face during an altercation inside a passenger vehicle at the Maverik at 3260 S. West Temple, the statement said. The incident was recorded with video surveillance from the business.
The investigation produced two different suspects in the case, the statement said. The driver of the vehicle has been taken into custody in relation to the incident.
"The A/P (accused person) was identified as being the suspect who actually shot the victim in the face during the incident," the statement said. "The vehicle used during this incident was dropped off at a location of a vacant trailer in the same trailer park where the A/P resides shortly following the shooting. The vehicle was located approximately 200 feet from the A/P's home."
Information obtained during the investigation noted the suspect allegedly told the victim "I should just jack you" immediately prior to swinging his left fist while holding the gun toward the victim's head, the statement said.
"The gun discharged into the victim's face causing severe injuries to his mouth, tongue, teeth, and jaw," the statement said. "The victim may be permanently disfigured as a result of being shot in the face."
The firearm used in the incident has not been located.
Barros was allegedly found to have a drug pipe and syringe at the time he was taken into custody, as well as a few sets of car keys in his possession, some of which had been shaved down. Shaved down keys are used during the theft of vehicles, the statement noted.
The suspect is a documented gang member who is currently on parole for robbery and weapons related charges, the statement said.
Barros was transported to Salt Lake County Jail, where he is being held without bail.