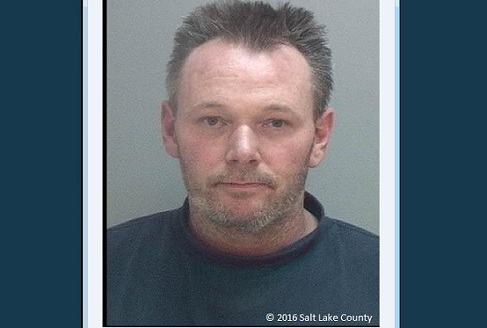 MURRAY, Utah, March 24, 2016 (Gephardt Daily) — A man who police say was high on drugs was arrested after firing multiple bullets, from two handguns, through a door and into a parking lot in Murray Wednesday afternoon.
A probable cause statement by Murray City Police indicated police responded to a shot fired call into 911 just before 2 p.m. at the Studio 6 Motel located at 975 E. 6600 South.
When officers arrived they discovered 47-year-old Michael Bennett, who was under the influence of drugs, fired multiple shots from two different handguns at his front door, the statement said.
The bullets went through the door, narrowly missing individuals standing in the parking lot. The bullets struck a parked vehicle.
Police took Bennett into custody without incident and booked him into the Salt Lake County Jail on felony charges of aggravated assault, possession of a firearm by a restricted person, criminal mischief and one misdemeanor count of discharging a firearm.