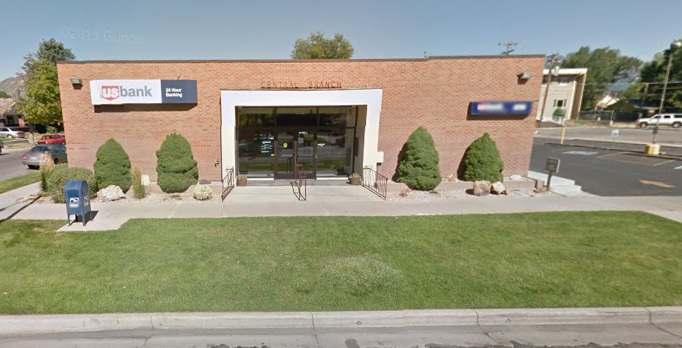 SALT LAKE CITY, UTAH – November 16, 2015 (Gephardt Daily) – Police in Salt Lake City are looking for a man who attempted to rob a bank through the drive-up window on Friday.
According to Salt Lake City Police, the man walked up to the drive-through at the U.S. Bank at 1575 South Main just after 4:30 p.m. and sent a note to the teller demanding money.
When the teller would not comply, the man entered the front of the bank and passed a note to a different teller. That teller then asked the suspect to leave. The suspect left without getting any money.
The suspect was last seen on foot heading south on Main Street. He is described as a black male, approximately 6 feet tall. He was wearing a black hoodie, black pants, safety glasses, and was carrying a satchel.
Police are asking if anyone has any information on the suspect to please call Salt Lake City police at 801-799-3000.