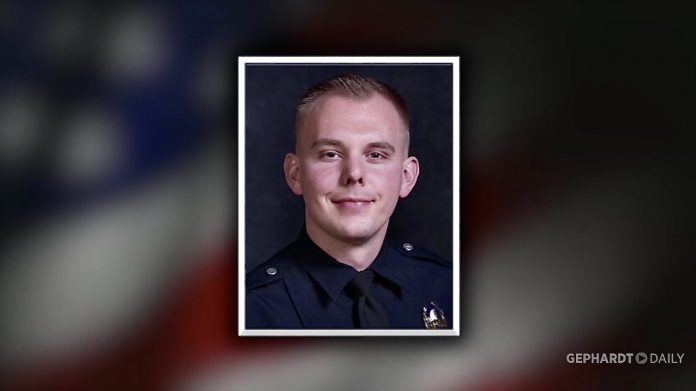 IRON COUNTY, June 15, 2022 (Gephardt Daily) — A man held in juvenile detention in Iron County after being found guilty in the 2016 death of West Valley City Police officer Cody Brotherson is now headed to Utah State Prison for a crime committed while in custody prior to his scheduled release.
Ryan David Dykhuizen, now 21, has been sentenced to prison after he pleaded guilty to assaulting a fellow inmate in February of this year. Dykhuiszen had been scheduled to be released from custody on or after his 21st birthday, on May 1 of this year.
Court documents say Dykhuizen has pleaded guilty to assaulting a prisoner on Feb. 8 of this year. According to court documents, Dykhuizen cut off the victim's air supply for about 45 seconds, until his grip could be broken.
For the aggravated assault with injury by a prisoner, a first-degree felony, Dykhuizen accepted a plea deal, which reduced the charge to a second-degree felony. Dykhuizen has been sentenced to one to 15 years in prison, with a fee of up to $10,000.
Dykhuizen and two brothers, Lawrence and Christopher Boggs, all were found guilty in the death of Brotherson, who was placing spike strips to stop their speeding, stolen car the then-juveniles were in. The car veered and struck the 25-year-old officer, killing him instantly.