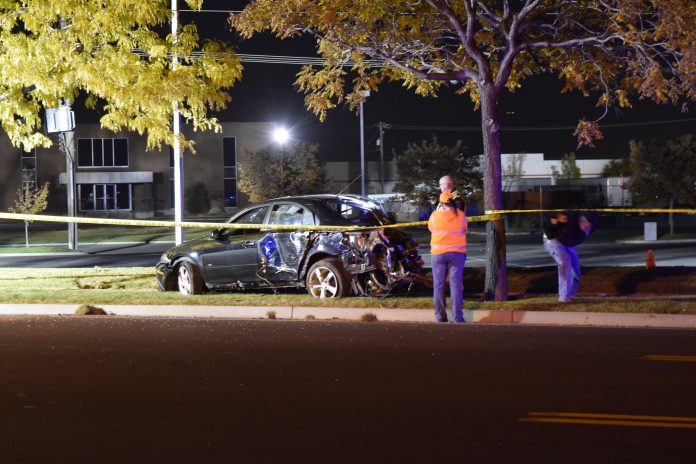 SANDY, Utah, Oct. 19, 2017 (Gephardt Daily) — A 38-year-old man was critically injured in a late night crash on Sandy Parkway near 9120 S. 420 West.
Sandy Police Sgt. Jason Nielsen told Gephardt Daily that the accident happened at about 10:30 p.m. when the driver of a northbound Mazda lost control and slammed into a fence and series of light poles before smashing his car into a tree.
The car spun back into the roadway, ejecting one the occupants, who landed 50 feet away in a nearby parking lot after he himself collided with a utility pole.
The injured man was rushed to a nearby hospital in extremely critical condition, but his condition has since been upgraded and he is expected to survive.
Another man who was inside the vehicle ran from the accident site and is yet to be found, although police think they know who he is.
Investigators say they are not ruling out that drugs or alcohol were a factor in the crash.