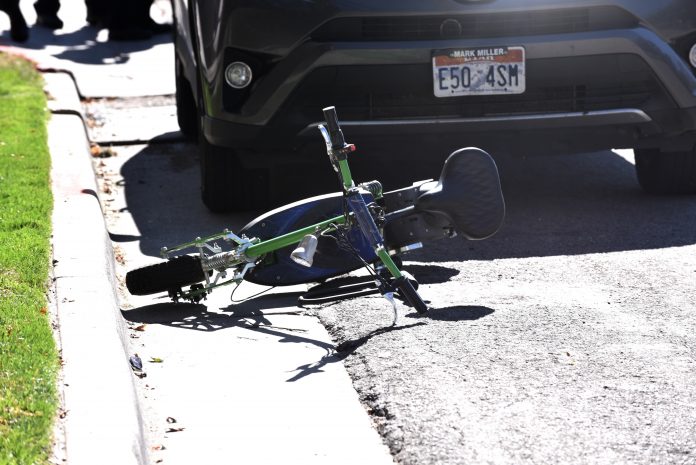 SALT LAKE CITY, Utah, Oct. 13, 2018 (Gephardt Daily) — A man is in extremely critical condition after driving a scooter into the back of a parked SUV in downtown Salt Lake City Saturday.
According to Salt Lake City Police Lt. Jenn Diederich, the accident happened around 1:30 p.m near 400 South and 300 West, directly across the street from Pioneer Park.
Bystanders were performing CPR on the man, when first responders arrived. He was rushed to the hospital by ground ambulance suffering severe head trauma. Investigators on scene characterized the injuries as life-threatening.
The Honda RAV4 the man struck was heavily damaged in the crash.
Diederich said the victim — whose name has yet to be released — is believed to be in his 60s. He was undergoing emergency surgery early Saturday evening.
Investigators have yet to determine exactly how the accident happened.
Gephardt Daily is following the story and will provide an update as more information is made available.