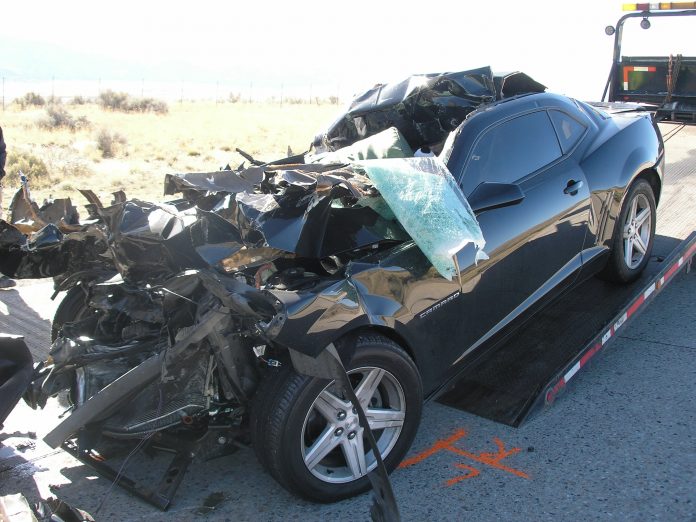 NEPHI, Utah, Oct. 15, 2017 (Gephardt Daily) — A man who died after his car rear-ended a semi near Nephi, and became lodged under the trailer, has been identified.
The deceased is Tyler J. Hinken, 20, from Burr Oak, Michigan, the Utah Highway Patrol said in a news release.
The incident happened at about 6:27 a.m. Saturday, near Interstate 15 mile marker 214, near Nephi, according to the news release.
The car, a 2012 Chevrolet Camaro, rear-ended the 2017 Kenworth semitrailer while driving in the northbound right lane. The Camaro became lodged beneath the bumper.
The semi driver was unhurt. Neither vehicle had additional passengers.
Excessive speed by the driver of the Camaro is being investigated as a possible contributor to the crash.