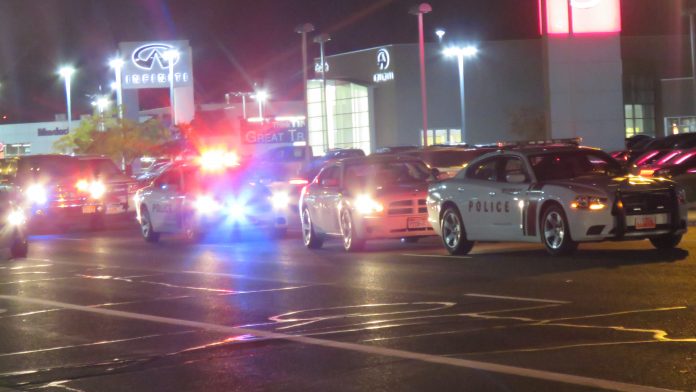 MURRAY, Utah, Oct. 25, 2017 (Gephardt Daily) — A man sitting in his car outside a Murray check-cashing business was shot in the head early Wednesday evening, then accelerated the vehicle, speeding onto State Street and causing a rush-hour accident that involved five additional vehicles.
The shooter remained at large, Officer Kenny Bass, Murray Police Department, said later in the evening. The driver, pronounced dead at an area hospital, had not been identified.
"The evidence the investigators have uncovered so far indicates it was probably drug-related," Bass said. "My understanding was it was one gunshot."
The incident happened at about 5:30 p.m. in front of Check City at 98 E. 4500 South.
The suspect is a white male who was wearing khaki or light gray pants, a black knit hat, and a puffy black coat, Bass said. His estimated height was 5 feet 3 inches.
K-9 officers and a helicopter responded to the scene to assist in the search for the shooter.
Gephardt Daily will have more information as it becomes available.